How Diagnostic Imaging is Safely Spreading the Word About Patient Access

Written By:
Kai Rivera |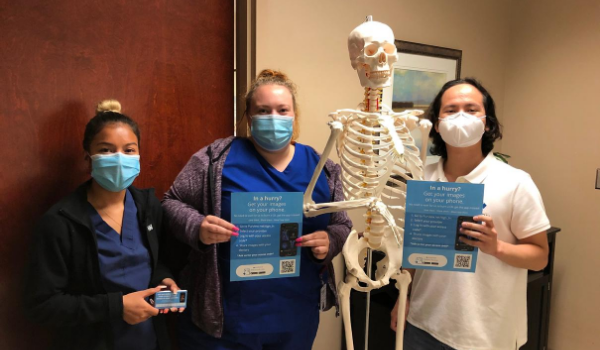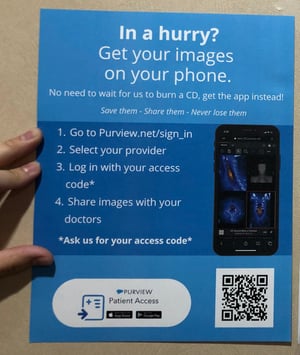 As mentioned in an earlier blog, Diagnostic Imaging is taking steps to keep their patients safer and happier amid the COVID-19 pandemic by offering copies of their scans directly on their mobile phone. This helps their patients avoid waiting for copies of their scans burned to a CD after their radiology visit. An important aspect of the success of this new offering is spreading the word to patients while continuing to limit in-person interactions.
In order to support our partner in marketing Patient Access to their patients, we visited Diagnostic Imaging's office to provide marketing materials to spread the word without spreading germs! We created flyers, posters and reference cards for their staff to effortlessly communicate the value of Patient Access.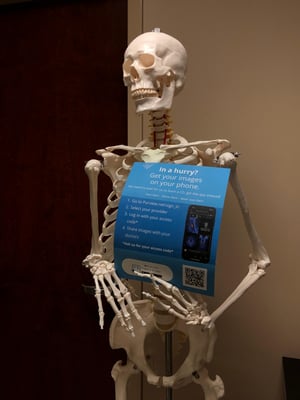 Posters placed in the lobby and on doors throughout the office communicate the option of receiving scans on the patient's phone instead of waiting for a CD. Visitors see the information throughout the office. By the time they've reached the front desk for checkout they are well informed.
At the checkout desk, they can scan a QR code to download the app straight to their phone. To access their scans, the patient needs their access code provided on a checkout card. This card also serves as directions if the patient prefers to download the app at home. In the event the patient is elderly or not tech savvy they can provide this card to a family member, friend, or care taker who can help them with the app.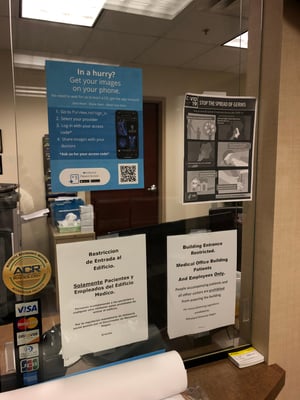 Diagnostic Imaging has done a great job of communicating the value and convenience of the Patient Access feature to their patients through these materials provided. We appreciate their dedication to keeping their patients safe and happy by providing contactless copies of scans without requiring CDs.