Online Access to Medical Images Benefits Cholangiocarcinoma Patients
Written By: Tilden Bowditch |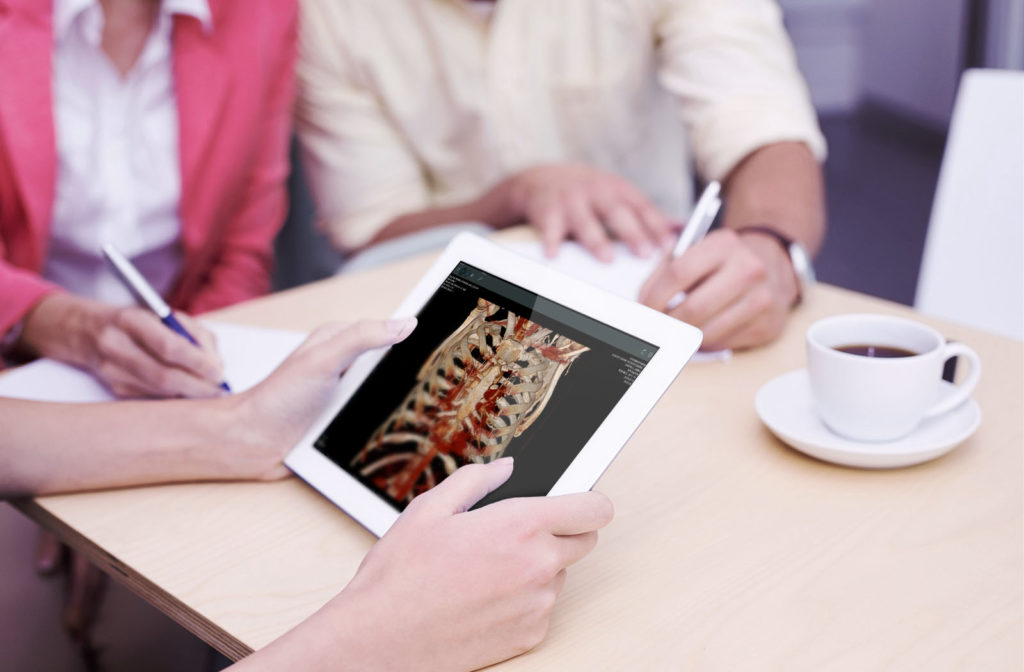 February is Cholangiocarcinoma Awareness Month, a time to highlight the rare liver disease that affects 1-2 people in 100,000 per year. We are highly aware of cholangiocarcinoma due to our friend and investor Mike Shane who passed away last year after a strong fight against this disease. In his memory, we established the Mike Shane Memorial Fund to help patients who have this diagnosis overcome financial barriers to getting a needed remote second opinion. Part of this effort involves making it as easy as possible for patients to get their medical information, including medical images, to the physician to review for a second opinion.
As the Mike Shane Fund receives patient applications for a second opinion grant, we see firsthand how any barrier to medical information can be an unbearable burden for patients with an disease like cholangiocarcinoma. For example, when you are critically ill, the last thing you want to do is track down your medical images. You likely don't have the physical stamina or ability to go into an office to pick up a CD or even make the phone calls necessary to have the CD mailed to you. And in the worst case scenario, you may not have the time.
Our software compiles the grant recipients' medical information into a concise case for the physician to review for a second opinion. We have incredible medical partners who handle the logistics of gathering the patients' information, often coordinating with the patient's relative or friend because the patient is too ill to manage this. For patients who don't have this assistance, tracking all of these records down, especially medical images, would be absolutely exhausting.
You can eliminate the unnecessary stress, anxiety and exhaustion for your patients by offering electronic medical image delivery. Your patients would no longer have to delay appointments, especially for a second opinion, due to waiting for a CD to arrive by mail or coordinating with someone to pick up the CD from your office. When a patient has online access to their medical images, they can simply share the study by emailing a link to the expert physician that gives them access to the DICOM file and associated reports.
Within minutes, the physician can open the file on their own DICOM viewer. This enables the physician to use the viewer and tools with which they're already familiar and provide a second opinion. It's a seamless, secure and efficient solution. Most importantly, it saves precious time for the patient and the expert physician delivering their second opinion.
Most physicians hate receiving CDs due to the many things that could go wrong: the CD could be broken, the file could be corrupt or even contain the wrong patient's file (believe us, it's happened!), and worst of all the physician may not even have a CD drive available to open the file. Electronic image delivery eliminates all of these risks and keeps the physician from running into delayed or missed appointments due to a forgotten, misplaced or broken disc.
For patients, having their medical images available whenever they're needed, forever, can make a world of difference, especially when facing a critical illness like cholangiocarcinoma. No one plans for a diagnosis like that, and when you receive it, you want to move quickly to get a second opinion. You don't have time to wait for images to be mailed to the physician's office. Not providing electronic access to medical images is a disservice to these patients. It places a burden on the patient to request and then keep track of fragile CDs just in case they need them down the road.
Medical images serve a crucial role in helping physicians gain a complete picture of the patient's case. Patients who have cholangiocarcinoma - or any critical illness - must provide their medical images along with their complete medical information to get a sufficient second opinion on their case. Electronic image delivery alleviates the burden on patients and their physicians by eliminating any risks, delays and effort typically incurred by using CDs.