At the recent Rock Health Summit in San Francisco, a digital healthcare conference focused on tackling healthcare's biggest challenges, one panelist told a tale that feels all too familiar:
A patient walked into his surgeon's office ready for his scheduled operation. As requested, he brought along a CD containing a copy of his spine image… only for the surgeons to realize there was no CD drive in the operating room to read it!
Sadly, this story is not unusual. Perhaps it's even happened in your own healthcare organization or to someone you know. In the age of iPhones and Bitcoin, it's actually ludicrous that faxes are still being sent and CDs are still being used for data as vital as healthcare information.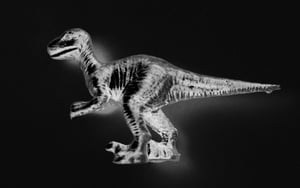 With the advances in technology and digital healthcare moving forward each day, how do healthcare organizations adopt and incorporate these new operating methods? Sure, adopting new methods might slow your organization down initially, but eventually you'll have to adapt anyway. Small steps forward now are significantly easier and more effective than waiting a few years and attempting a giant leap forward that won't get you far enough to catch up with the newest technology.
There should be no reason or need to create a single CD or fax another document with the tools at our disposal. Every image you take or report you create should be digitized (if it's not already) so it can be stored and shared easily with your patients or other physicians.
Using a web-based platform to provide patients with copies of their images or to deliver a patient's relevant diagnostic information to an expert for review will ultimately solve a bevy of issues for your organization:
Fewer missed or delayed appointments due to a forgotten CD
Less occurrences of duplicate radiation exposure for patients
No wasted money or time spent on creating and mailing duplicate CDs because the first was lost, broken or incorrect.
No costs due to postage and materials
Quicker No delays on time-sensitive treatment plans due to waiting for files to arrive by mail
The list could go on and on...
If the patient in the fateful tale above had his images available in an online platform, he could have easily pulled up the images on the spot or shared them with the surgeon beforehand, without worrying about whether or not the computer in the operating room had a CD drive.
Not offering the latest digital healthcare delivery hinders your organization's growth and your patients' well-being. Do yourself and your patients a favor by adopting the latest technology in digital healthcare information delivery. Platforms like Expert View and Patient Access can significantly improve your patients' experience and increase your efficiency, helping to expand your reach to even more patients outside of your region.