Excel Spine Center
It's not just your imagination — more and more Americans are living with pain and complications resulting from spine and lumbar issues. By some estimates, more than 65 million Americans live with back pain and that number is only expected to grow. As Americans live longer and look to continue their active lifestyles, the demand for quality spinal care is more pressing than ever.
While some practices look to see as many patients as possible, Excel Spine Center instead looks to spend as much time with patients as possible. Led by Dr. Choll Kim, an internationally recognized expert in the field of computer-assisted minimally invasive spine surgery, the San Diego-based practice prides itself on its patient-first ethos and concierge care. Dr. Kim and his colleagues are careful to avoid overbooking patients each day, allowing them to administer truly personalized care.
Dr. Kim is a pioneering specialist in Laser Endoscopic Spine Surgery (LESS), a procedure used to treat herniated discs, radiculopathy, and sciatica, considered minimally invasive with minimal recovery time. As the only practitioner in the San Diego area and a limited number of surgeons with this expertise across the U.S., many of Dr. Kim's patients will travel to see him, including high profile athletes. With patients coming from all over, he and his team previously found themselves attempting to gather images across multiple portals, each with their own login, features, and pitfalls. In order to ensure images could be efficiently shared with patients, the team at Excel Spine often resorted to printouts.
The patchwork of portals posed additional problems for the practice as well. Dr. Kim was unable to review imaging records from different facilities side-by-side or to review files on the go, leaving his team and patients to wait until he could return to a computer.
It was clear that Excel Spine Center needed a better solution, one that not only addressed their needs, but shared their dedication to quality patient care.
"The best support we've ever experienced. It seems like [Purview has] the smartest and the quickest IT people around. They even called a patient to help them upload their CD."
Purview Image eliminates portal hopping and combines records in a single, easy-to-access location with features specifically designed to meet physician needs. Mobile-friendly capabilities mean Dr. Kim can answer questions from anywhere, ensuring a speedy response, and that practitioners can share records and images with patients from any device.
Purview Image even allows Dr. Kim and his team to share scans with hardware instrumentation representatives – a boon in identifying the correct tools for removal.
With help from Purview Image, Excel Spine is finding new ways to elevate patient care and deliver relief to those who need it most.
Learn More: Walk Through a Self-Guided Demo
Or Book a Time With a Purview Representative Today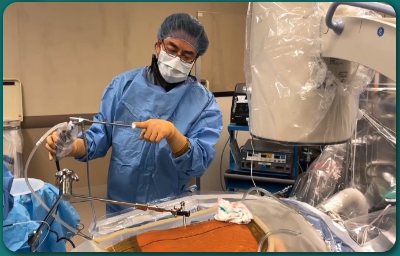 Dr. Kim performing the LESS procedure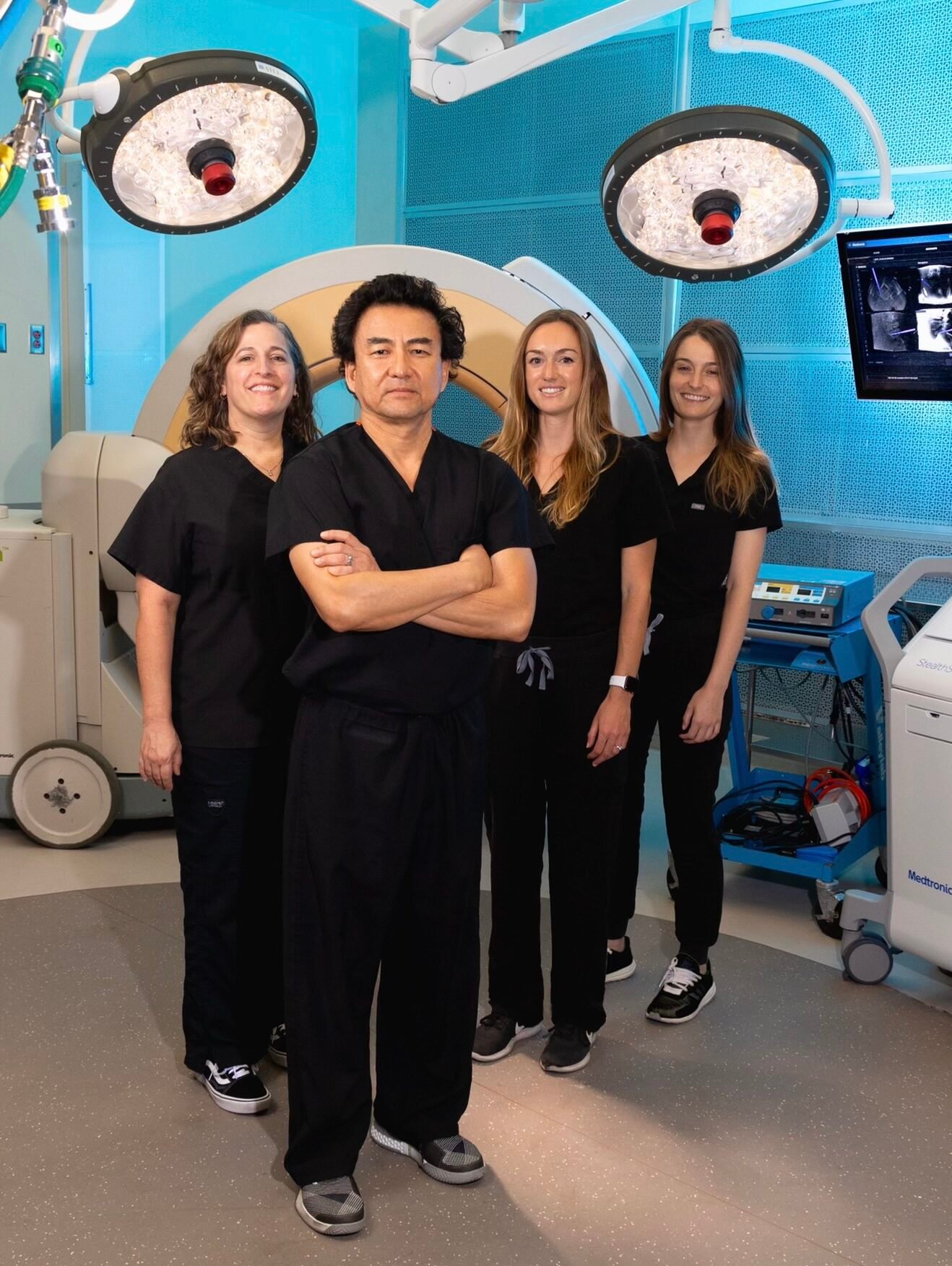 Dr. Kim with his staff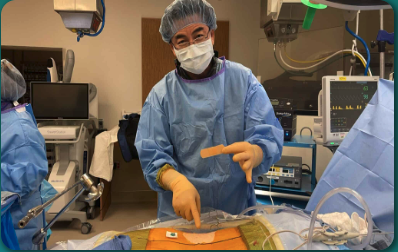 Dr. Kim performing the LESS procedure