"It's easy to sleep at night with a cloud PACS"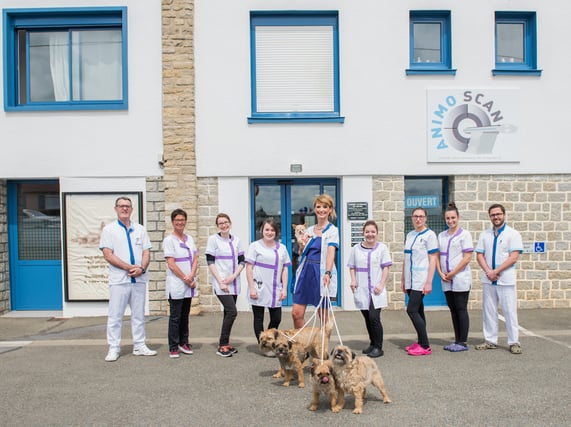 In a small town 100 km west of Paris, France, in the region of Normandy, the veterinary team at Anovet is focused on minimizing pain and healing animals. At this distance from the capital, they are the only veterinary hospital in the greater region that provides specialty imaging and surgical care to household pets (dogs, cats, ferrets, rodents, lagomorphs, and birds), with most other practices in the area focused on treating farm animals. Four veterinarians lead the hospital team with a commitment to education, quality care, and finding the best solutions for owners and their pets. (Pictured left: Anovet team, a Purview customer since 2016, is a specialty veterinary hospital in the region of Normandy.)

Anovet's imaging and surgical services have set them apart. They currently run four imaging devices on-site, including digital radiography, ultrasound, endoscopy, and computerized tomography (CT). After scanning the patients in the region's only CT scanner, the team uses Horos, a free DICOM viewer for Mac computers, to view the scans locally. Having access to the images on a local device allows Dr. Guillaume Combes to look at scans at the hospital quickly after they are conducted, as seen below.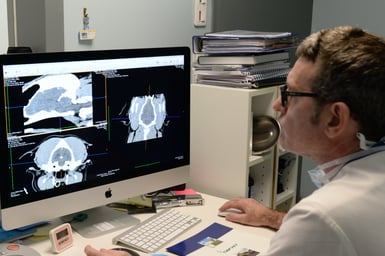 When Anovet purchased their CT scanner in 2016, the team became concerned that having the images stored only on local devices was too risky from a data management and preservation perspective. They didn't want to lose the images of their patients, so they pursued a cloud-based option that integrated with their existing Horos workflow.
Graduating from local-storage (Horos only) to cloud-storage (Purview Image), Anovet have solved three key issues:
Lack of data backup
Lack of central access to imaging
Inefficient image sharing tor referring veterinarians and clients
When Dr. Guillaume Combes and Dr. Leseur Vincent described their experience to Purview, they said, "it's easier to sleep at night" with a cloud-based backup of their patients' medical records. When asked about their favorite features on the Purview Image platform, the doctors noted how easy it was to grant electronic access to imaging studies with referring veterinarians using the 'share' function. The tool allows the doctors to share images electronically instead of burning discs and mailing them.
The share function in Purview Image, shown below, generates an electronic link to the medical images stored in Purview. When scans are performed at Anovet, the staff can quickly locate the imaging studies to send the link to their clients. Eliminating CDs has ultimately saved them time and money. Want to try it out? Click "View Images" below. Simply use your mouse to scroll through the images.


For 7 years, Anovet have been able to focus on treating their patients and nurture their relationships, using Purview Image as their go-to image archiving and sharing platform. They save time, save money, and save the lives of our furry friends.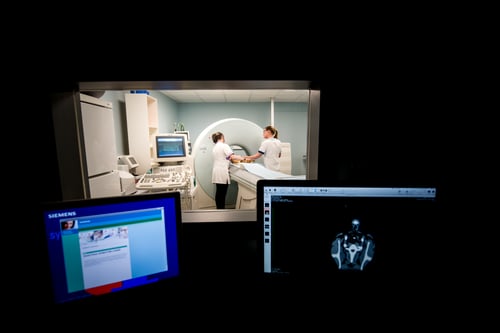 Want to learn more about Purview Image?
Walk Through a Self-Guided Demo or
Book a Time With a Purview Representative Today