Onsite PACS for OsiriX optimizes NIH research project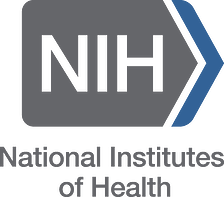 If you're conducting medical imaging research, you're probably storing lots of data. This generally bogs down applications and devices that are critical to your work. You can't delete any of the data, but you have no where to store it. The National Institutes of Health (NIH) and Purview recently worked together to solve this very issue.
NIH faced the challenge of managing large medical imaging data sets on a limited budget for a critically important research project. Initially, the Institute chose an open source application, OsiriX, as its primary image viewer and image archive. The application ran on a Mac Pro with external storage. Unfortunately, as the Institute continued to add large data sets (exceeding tens of thousands of imaging slices), the OsiriX database became slow to respond and became difficult to operate.
Purview was able to provide an on-site storage solution to optimize NIH's use of OsiriX. We developed a solution for a redundancy to ensure survivability of data in the case of a drive or device failure. This on-site PACS would integrate seamlessly with OsiriX and optimize application performance.
Purview delivered its ViSION on-premise PACS with redundant medical imaging archives for the Institute and over 16TB of available storage. Purview worked with the team at NIH to implement a migration workflow to ensure integrity of legacy data while migrating to ViSION.
Between our love for OsiriX and our best practice for image management, Purview supports NIH by providing guidance on best practices for storing, managing and accessing large volumes of medical imaging data.