Dragon Medical Voice Recognition Now Integrates with Cloud PACS Radiology Reporting

Written By:
Phil Jackson |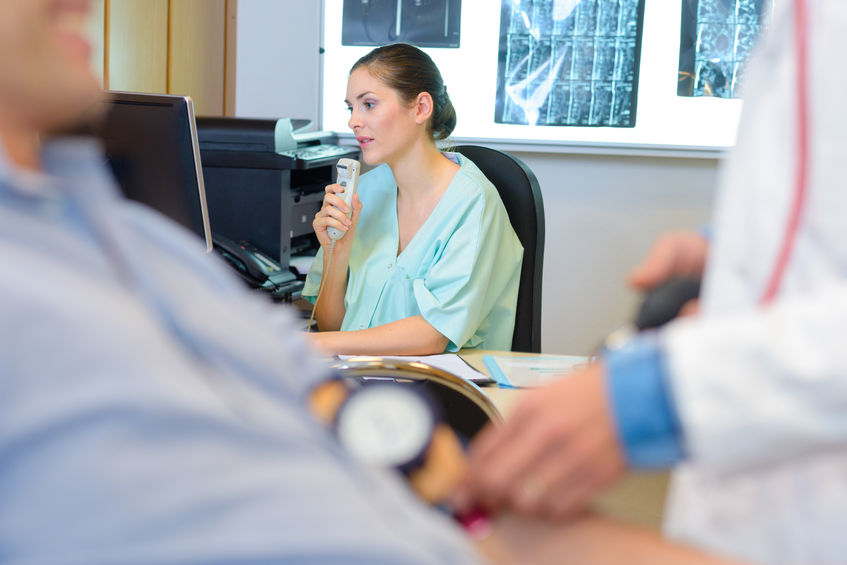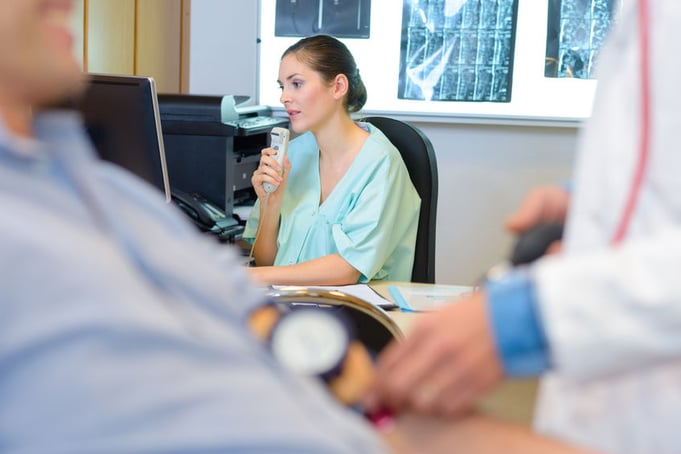 If you utilize radiology reporting in your practice, you know how time-consuming and frustrating the process of generating reports can be. This is especially true if you rely on manually creating your reports, rather than dictating them, with the support of voice recognition software.
Used as an alternative to typing or transcription services, speech recognition software is the most efficient way for radiologists to create reports. In addition to making the reporting process faster, it also cuts down on the likelihood of errors by minimizing fill-in-the-blanks and offering the capability of auto-populating charts and graphs.
Dragon Naturally Speaking, or simply Dragon is possibly the most well-known voice recognition software brand and offers various dictation platforms specialized for specific industries. For instance, Dragon Medical Practice Edition 2 is designed for use in a variety of medical specialties, including radiology, whereas Dragon Medical Practice Edition for Veterinary Professionals is designed for veterinarians.
Dragon Medical Practice Edition 2 is the current industry standard for medical professionals seeking voice recognition. It is designed to cut down on the time it takes to create radiology reports, making the process much more efficient for radiologists and teleradiologists.
Why Use Dragon Medical?
One of the unique qualities of Dragon Medical Practice Edition 2 is that it can work effectively well in different environments and setups. Designed to be used by a wide range of practices, this software lays on top of your word processing application of choice, such as Microsoft Word. A transcription of your speech is then delivered directly into the platform. This makes creating radiology reports much easier than ever before.
What's more, it also allows you to create standard reports and templates that accelerate your ability to generate a report. The platform can pre-populate documents with standard reports, which has the potential to dramatically speed up workflow.
What About Use with the Cloud?
Some cloud PACS vendors have now been able to integrate Dragon dictation software directly into the reporting module of their platforms. When used in tandem with a cloud medical imaging and reporting platform - like PurviewViVA - Dragon enables physicians to create more robust reports and optimize their workflow.
When making the decision to integrate Dragon Medical with a cloud-based picture archiving and communication system (PACS), it's essential to find a vendor who has purposefully designed their platform to integrate with voice dictation software and Dragon Medical specifically. While this integration is straightforward for an experienced vendor, inevitable challenges can arise if you are the "test patient" for your vendor.
Enabling voice recognition directly into your cloud PACS saves time and mouse clicks as you won't have to bounce between platforms to create your reports, templates, and tables.
The Future of Radiology Report Creation
Until the launch of Dragon Medical Practice Edition 2, it's been difficult to get high-quality transcription services that streamline workflow rather than making it more complex. Fortunately, this software seems to alleviate this concern.
Designed to autopopulate complete reports and accelerate workflow from beginning to end, Dragon Medical is ideal for small radiology firms and teleradiologists. Simple, accessible and intuitive, this platform can lay over a thoughtfully designed cloud PACS solution, seamlessly enabling intelligent transcription services.
If you've been struggling with typing radiology reports, or dictating them into inefficient software, and then logging separately into your PACS to connect the two, a cloud PACS integrated with Dragon Medical may be just what you need.