How One Surgeon
Works On-The-Go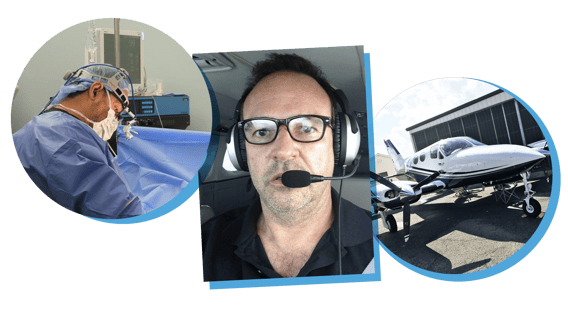 Dr. Stephen James is a traveling orthopedic surgeon with a sub-specialty in spine surgery. He's also a professor, a medical device inventor, and happens to be his own pilot. Treating patients ranging from age sixteen to eighty who suffer from a mix of degenerative conditions and injuries, Dr. James flies across the southeastern United States to see patients at different surgery centers.
In an upcoming fireside chat hosted by Kai Rivera of Purview, orthopedic surgeon, Dr. Stephen James, will share his story of working on-the-go.
This webinar will be recorded asynchronously on April 18th, and made available shortly thereafter! Register to get access!