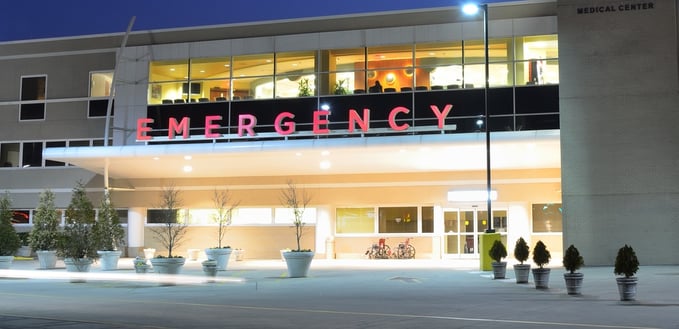 Trauma surgeons see a number of horrifying scenes during their careers. In events where time is of the essence, the ability to pull up a prior scan for comparison is absolutely critical. Surgeons in your position have to think on their feet, because often, your patient's life can depend on it. However, life doesn't play by your rules, and it certainly doesn't adhere to your schedule...or that of your local radiologist's. You might have experienced such a situation where a patient was brought in during the early hours of the morning or late hours of the night and there wasn't a local radiologist available to read the image. What did you do?
If you have a Cloud PACS implemented into your practice's architecture, you don't have to worry. You can have a teleradiologist anywhere in the world read your study instantly - and that's where temporary Cloud storage figures into the equation.
Cloud storage,
temporary or otherwise
, is the optimal way to access a study as quickly as possible. You can access it from anywhere, at any time, on virtually any computer equipment, including a smart phone. As soon as an image becomes available in the Cloud, anyone who needs to read it can do so regardless of their physical location.
This solution is perfect for a radiologist who may need to provide a rapid diagnosis when away from the hospital- ensuring that the trauma surgeon has all the information he or she may need to proceed forward with the surgery and patient care.
And for those concerned with privacy and confidentiality, utilizing only temporary Cloud storage can help to mitigate future compliance problems. Just like with shredding paper, the fewer physical copies of confidential information, the less the chance of it getting into the wrong hands. While having the study in the Cloud is efficient and effective during that initial flurry of diagnostic activity, removing it from the Cloud later on could be an optimal decision depending on your particular use case.
You Probably Don't Even Need Long-Term Cloud Storage.
A patient that comes into the ER requiring emergency surgery typically needs to be diagnosed and treated immediately. One way or another, the need to access that medical imaging usually plateaus out if not disappears within a few days after the patient arrives at the hospital.
Of course, the law in most jurisdictions, requires that medical imaging studies be stored for some extended period of time. So, these images must be maintained somewhere. However, after the first visit when a trauma surgeon needs to view the image and make a diagnosis, enhanced access to the Cloud will decline. Ergo, it is primarily necessary for diagnostic purposes.
As a result, using temporary Cloud storage is perfect for physicians such as trauma surgeons and other doctors who only use imaging to make rapid diagnoses. These images can often be archived in less expensive and a slower-to-access PACS solutions because the need for quick and geographically independent access has passed. As opposed to permanent Cloud storage, temporary Cloud storage may be considerably more cost-efficient for trauma surgeons.
Final Thought
The Cloud is the right choice to enable quick access to medical images from any given location at any time, in the case of a medical emergency. After the initial need for access, however, the value of Cloud storage decreases to where it might be advantageous to utilize slower less accessible storage. For these reasons, temporary Cloud storage may be a perfect option for trauma surgeons.