Why Is PACS Mobile Access So Important?
Written By:
Les Trachtman |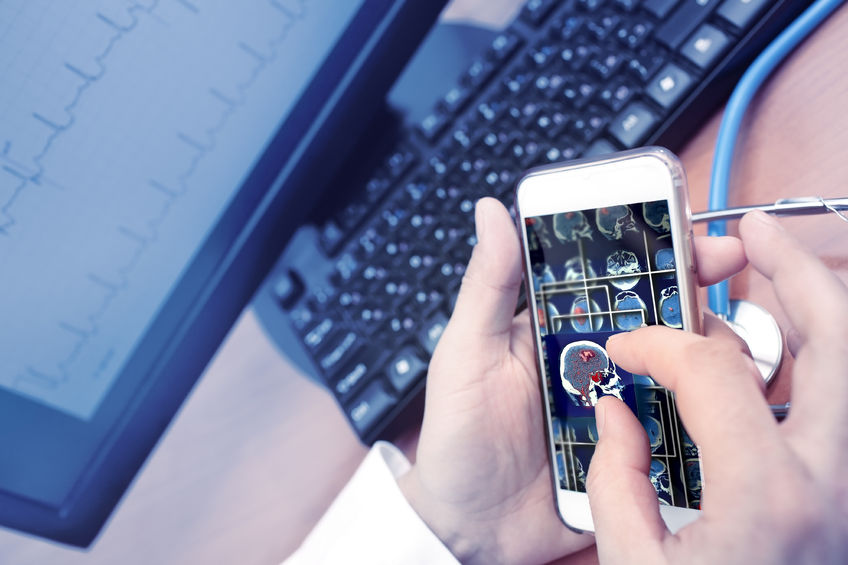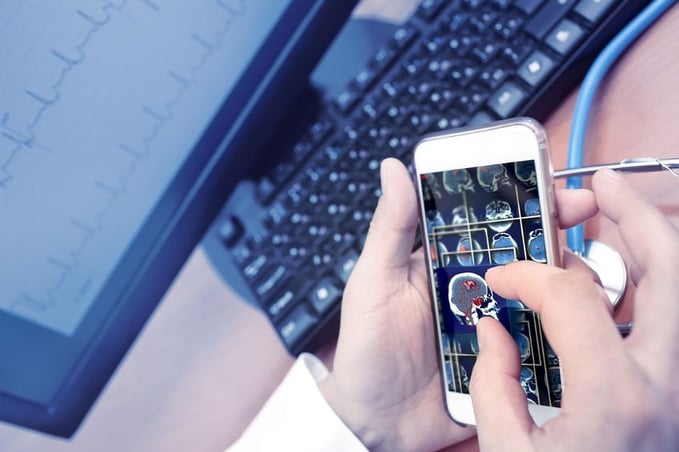 We've talked about the importance of mobile access before for picture archiving and communication systems (PACS). The reason being that it's become more clear than ever that mobile devices are central to the future of our communications.
That means if your PACS doesn't already support mobile access, you need to take action now to make sure that your system will function the way people want to work today.
The Needs of the Modern Physician
The way doctors work has changed and is continuing to change. Physicians are always trying to find ways to be more productive. It seems they are always on the go, trying to fit more patient visits into an already busy day, with less time sitting behind a desk in front of a computer. There is also an expectation that doctors will be available to contact even during the hours they are not officially working. Becoming productive even when not in the office is a challenge mobile devices can help solve.
It's becoming crucial for doctors to have mobile access to the imaging studies they need to help them care for patients. Access in the office needs to be supplemented with access in the hospital, perhaps multiple hospitals, and even on the way to an emergency. Forcing a doctor to come into the office to view medical imaging studies on a central PACS every time someone contacts them with a question is not only inefficient, it doesn't reflect the realities of work in the 21st century.
That's why, in today's hyper-connected world, it's important not to think about your PACS in a static bubble.
The idea of a central store of information that is only accessible from a single location is well outdated. No professional would ever consider being away from his or her cellphone for an extended period of time, as colleagues may call with urgent questions at any moment. Similarly, they shouldn't have to face the prospect of being away from the information stored in their PACS.
Why Isn't PACS Mobile Access Offered?
If you're a physician, you've probably experienced the frustration of not being able to gain access to the information stored on your PACS. There are several reasons why medical facilities resist upgrading their technology to offer mobile access - although none of them can really justify the reluctance to stay up to date.
First, it can be difficult to add mobile access to an on-premises PACS system that has been in place for many years. That doesn't mean it's impossible. Some medical facilities also worry about security and HIPAA compliance when considering offering mobile access to medical imaging data.
However, this a concern that can be easily overcome. The best and most secure PACS serve up images to mobile devices without ever actually downloading a study to that device. Instead, the studies are stored on a secure server and the cloud PACS simply provides a window into the storage, similar to how you stream Netflix movies on your home computer. By avoiding storing confidential information on a mobile device, there is much less of a concern that private health information will fall into the wrong hands if your phone or tablet is lost or stolen.
Welcome to the 21st Century
Too many medical organizations are not sensitive to the way people work in the modern health care environment and justify it based upon security issues. Now that the workforce is increasingly mobile and expected to remain in communication at all times, it's unfair to expect doctors to use a PACS that doesn't offer mobile access. And advances in electronic security have created a clear path for its adoption.
The purpose of a PACS is to support the way physicians work, and not force them to retrofit their tasks to meet the limitations of an antiquated system. For this reason, it's vital for health care organizations to consider changing their PACS solutions to offer mobile access to their users.