What will happen to Obamacare? Healthcare Implications of the US Election
Written By:
Les Trachtman |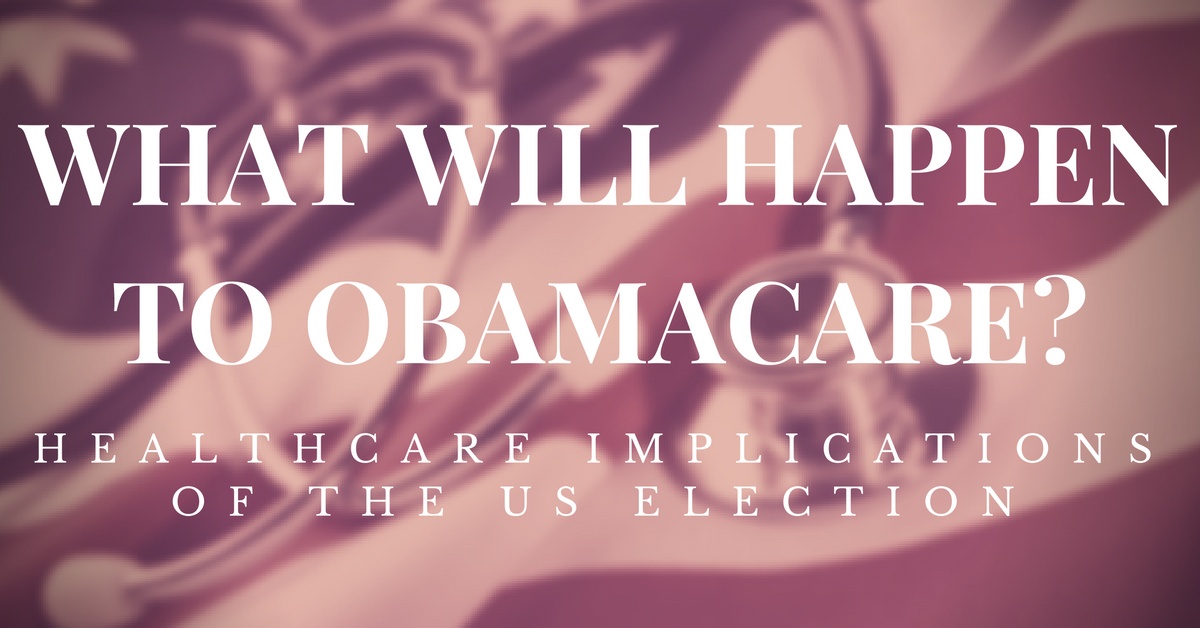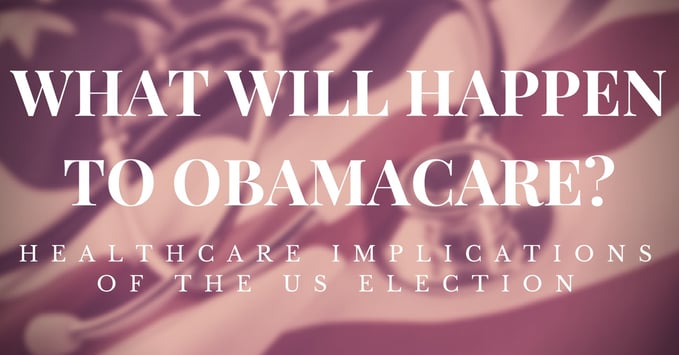 CNBC | Jill Fromer
By now we have all heard the results of the Presidential Election here in the United States. People around the world have many questions surrounding various topics. In the healthcare space, we are already fielding questions such as:
"What happens if Trump repeals the Affordable Care Act?"
"What will happen to Obamacare?"
"How does Trump's election impact my practice?"
Without taking political sides, we are here to help you answer these questions as the situation develops and to plan for what will likely occur.
---
First, President-elect Donald Trump has already set his sites on one of his first targets – repealing the Affordable Care Act (ACA) or Obamacare as it has come to be known. While there are significant steps that will need to take place in order for this to happen, a Republican Congress means that wholesale change to this system are very likely to occur under any iteration of Trumpcare.
As we learned during this election cycle, nothing is ever truly predictable. But as the tea-leaves come into focus, it seems clear that the new environment will require providers, payers and patients to fend more for themselves. Meaningful Use will likely become less meaningful without the government's financial incentives to sway a provider's choice of services. Payers will have more autonomy in determining their coverages and will revert back to market pressures to make decisions on how to reduce costs. Patients will increasingly need to take control over their health care procurement choices with high deductible and co-payment plans being the likely path forward. Under these plans, uncovered expenses will be increasingly paid pre-tax using health savings accounts (HSA).
What will happen to Electronic Health Record (EHR) systems?
Electronic Health Records (EHR) systems existed before the ACA. But their wholesale adoption hadn't occurred until the advent of Obamacare's financial incentives. They promised coordination and consolidation of patient medical records that are still only a partial reality within consolidated health systems. State Health Information Exchanges (HIE) were supposed to do the rest. But they never became a reality despite hundreds of millions of dollars being spent on this effort. Health Information Exchanges will fade into oblivion without federal funding.
With the changing landscape, mobility will become more important than ever for patients to help mitigate uncertainty. New generations, led by millennials, are already way more self-sufficient than the rest of an aging US population when it comes to choosing their health care services. Rather than relying on one single provider, they select providers based upon perceived quality, price and convenience. It's not uncommon for this population to access healthcare from disparate providers, making it more important to gather and consolidate this information themselves. As they age and their healthcare needs inevitably increase, they will very likely continue this practice.
More progressive physicians who support this approach have realized the benefits of patient-inclusion, which will only become greater as the onus of managing healthcare will shift back to the patient if the ACA is repealed.
Purview intends to stay at the forefront of the changing healthcare environment and is committed to keeping you up to date.