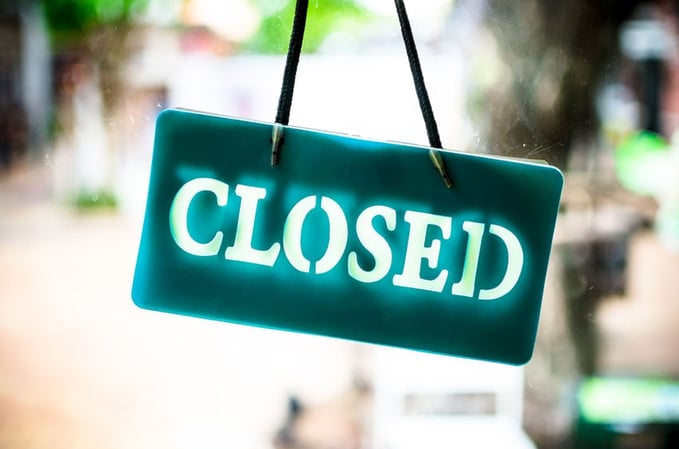 Doctors may choose to close or sell their practices for a variety of reasons: retirement, health issues, career changes; or in today's challenging reimbursement market: financial hardship. Whatever the cause may be, closing the door on your practice does not also close the door on your responsibility regarding the proper handling of your medical data. Instead, you need to consider how you'll handle future access and archives of patient records before you step away from your practice.
To be clear, this blog post isn't meant to provide legal advice, and you should consult with your attorney if you have any specific questions. In addition, your jurisdiction may have its own local rules and regulations that you need to adhere to when closing or selling your practice.
With that said, here are some general ideas to keep in mind, from a business perspective, when you separate from your practice.
What Should I Do When Selling My Practice?
Should you choose to close or sell your practice, your patients will still need access to their records during their subsequent interactions with other physicians. You are typically legally responsible for making medical records available to your former patients. And you likely would want to ensure that your patients are able to receive the best healthcare possible from other physicians.
In most jurisdictions, you have a legal obligation to maintain the availability of patients' medical information over an extended period of time. It can sometimes be a challenge to understand just how long a duration is required, with these time frames varying by jurisdiction, the age of your patient and perhaps even the diagnosis.
If you're selling or merging with another practice, rather than closing it entirely, you will still need to make sure that your new partner takes on the obligation of maintaining these records for your clients in a way that is compliant. More specifically, with the sale of a practice, you should ensure that any signed agreements explicitly state that patient data will remain available.
Often we suggest that physicians selling their practices should maintain a backup copy of their patient data themselves, just to ensure that regardless of what happens in the new practice, their legal obligations can be covered.
What Should I Do When Closing My Practice?
If you're not selling your practice, but simply closing it, much of the above advice still applies. Your patients will still need access to their records and will want the ability to retrieve them from somewhere.

In this case, it's highly advisable that you make a patient's records as easily available as possible. In most cases, it's much easier to contract with a third party to serve as a custodian of those records. This custodial entity will take on the responsibility of providing records to patients and the myriad of headaches that go along with it. There are vendors you can find who play this role for multiple practices.
Final Thought
When selling or closing your practice, be sure to consult with your legal counsel to make sure that you'll be in compliance with all laws and regulations in your area. Depending on what you're doing next, you may not want the burden of continuously providing patients access to their records. If you want to hand off this responsibility, a third-party custodian service could be the right solution.
Custodian services can provide CDs, in addition to electronic and paper copies to anyone authorized to receive patient records. Their costs will vary based on your requirements - as well as how long you will need their services - but the peace of mind that they can provide is priceless.