Radiology Group, PC uses OsiriX for fast multi-site access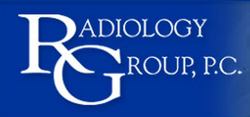 Radiological healthcare is all about connectivity. Multi-site imaging centers must maintain access to patient studies across their various locations as well as enable access to their patients' referring physicians. If access is delayed by CD burning/ingestion, transmitting large data sets or poor connectivity, patient care may suffer. That's why Radiology Group, PC chose OsiriX for their image viewing, ingestion, and patient study access.
Radiology Group, PC, with offices in Branford and Hamden Connecticut, uses the powerful image viewer, OsiriX, for their image analysis, diagnosis, and management. The Group needed an advanced, inexpensive visualizer with the flexibility and power to connect their multiple locations. With the OsiriX web server, Radiology Group, PC is able to manage their two sites easily and allow referring physicians faster, easier access to imaging studies.
Purview is proud to support Radiology Group, PC with Purview ViBE OsiriX professional support and services.