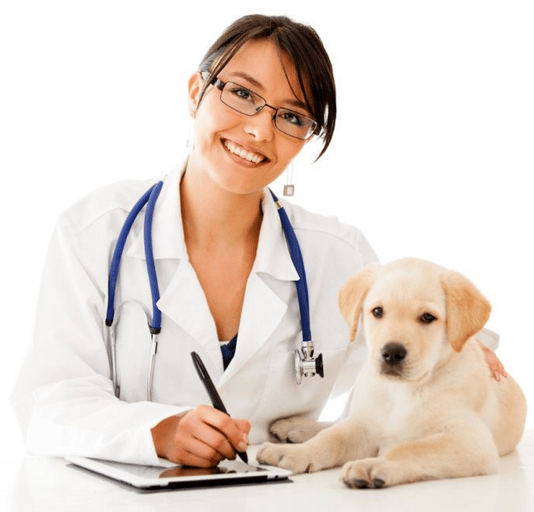 The majority of veterinarians are migrating their analog imaging to digital technology. Whether transitioning from Computed Radiography (CR) by replacing film with a digital imaging plate or starting fresh with Digital Radiography (DR), much of their attention has been placed on acquiring the right capture hardware. Often the Picture Archive and Communication System or PACS is neglected or is prescribed by the hardware vendor. The wary veterinarian considering investing in a digital technology will face a myriad of Veterinary PACS medical image management options, vendor pitches, and a virtual Tower of Babel of technology. The task of navigating through these options can be daunting for the typical veterinarian. This article is intended to make your selection process simpler by identifying the most important considerations in selection of your PACS.
1. Disintermediate the Hardware
When choosing your PACS you want to be sure it will work with all of your existing hardware – modalities, CR plates, computers, and monitors. However, a PACS that is linked or an integrated component of a particular modality can be restrictive and often has a higher cost of ownership than a stand-alone option. You don't want to have to replace your PACS if you upgrade your hardware or make a new vendor choice. The tighter you are locked into a particular vendor the higher your cost of future changes – which is often intentionally imposed by your vendor.
Be sure your PACS will accept studies directly from any of your modalities – whether x-ray, ultrasound, CT, MRI, or the like. The best PACS are not restricted to a particular modality or vendor. A PACS also may only run on either a Microsoft Windows or Apple Macintosh computer. While you may be using that brand of computer today for your practice, you don't want your PACS to force you to stick with that computer brand should your preferences change in the future or should some other critical practice software dictate you change platforms. The best PACS should be agnostic to either Windows or Mac.
2. Accessing Images Outside the Office
While many vets typically access their medical images while in their offices, there is a growing demand for mobile access to all types of medical information. Whether this means viewing a study while in the field with a horse or other large animal, or reviewing an image from home or while on vacation, remote access is now a very practical consideration for your PACS. This is also important for multi-location practices. In this digital age, the best PACS enable you to access your studies from anywhere at anytime on a browser, a tablet or a smart phone. There is no longer any reason to be tethered to your office in order to access patient medical records.
3. Share Images with Other Vets and with Animal Owner Customers
There are now 22 American Veterinary Medical Association (AVMA) specialty organizations representing 42 distinct specialties. For complex diagnosis or treatment, it is becoming common practice to refer your veterinary patient to a specialist. Whether this means sharing a scan you have taken with them or receiving a scan from a specialist, the need for transportability of studies is now very common. Unfortunately, CDs still predominate the transport of studies. CDs are fallible. They contain mini-readers that are sometimes awkward to use. They may contain faulty information or be damaged. And all too often they are lost or forgotten. It is much easier, cheaper and faster to share images electronically. The best PACS enable the sharing and even the real-time collaboration amongst veterinarians and specialists.
Savvy pet owners also are apt to request access to their pet's medical images. Veterinarians have found great value in communicating with their patrons as both an enhanced customer satisfaction tool as well as a way to avoid costly malpractice lawsuits. The optimal PACS is cable of sharing images electronically in a simple and foolproof way to communicate with your clients.
4. Disaster-Proof Storage
It is obviously important to ensure that your electronic records are not lost or destroyed. Your PACS should be resilient, backed up offsite, and disaster (natural or human-caused) proof. Most practices have an internal policy for how long patient records are maintained. Some jurisdictions also have statutes prescribing the duration for records retention. The best PACS ensure your storage is secure, available, and safe - freeing you from worry.
5. Vendor Neutrality
Whether you love your vendor or not, if one day your vendor ceases to do business, is acquired, or fails to live up to your expectations, you want to be sure your medical images are stored in a format that makes them portable to another vendor's PACS. A proper PACS should not just be "vendor neutral" - your PACS vendor ought to contractually agree (at an established and acceptable fee structure) to make your studies available in the event you wish to move them.
If your PACS is provided by your practice management system vendor, be sure your PACS is not dependent upon their PM software. Integrating your PACS images with your PM can be very helpful; medical images can be accessed right from within the patient record. However, if the operation of either is completely dependent upon the other, you may end up being held hostage when technology changes. The best PACS enable a simple integration between your images and patient records, with a single sign-on and shared credentials and can stand alone if you switch PM vendors.
Before you invest your time and money in a PACS product, be sure it meets these five criteria. This will save you from future surprises, expense, and aggravation.
---