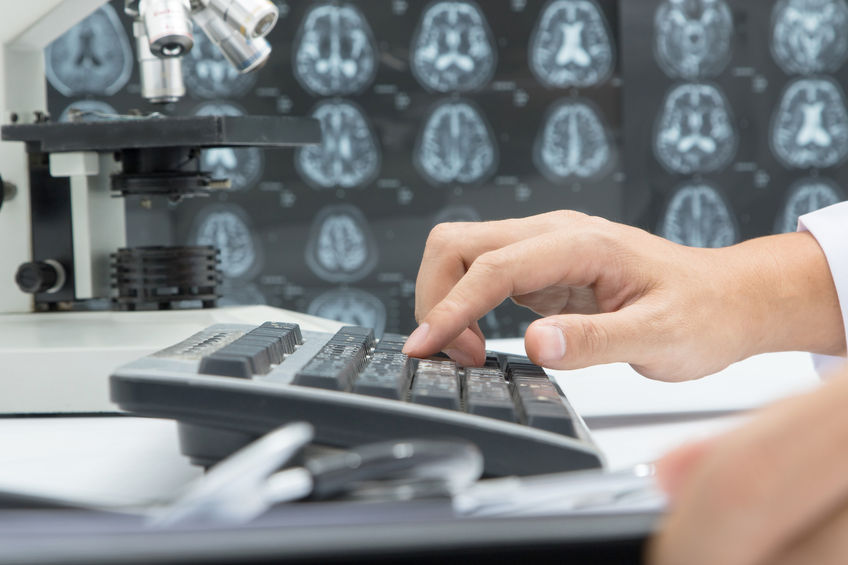 The benefits of electronic medical records have been documented extensively. Having a complete set of patient information at the point of diagnosis or treatment eliminates the need to re-test, reduces treatment errors and streamlines health care processes. This complete record includes medical images, such as x-rays, magnetic resonance imaging (MRI), computed tomography (CT) scans, ultrasounds and other diagnostic studies which are essential to helping physicians build a complete picture of the state of a patient's health.
Unfortunately, many of the current methods of accessing and sharing these images are antiquated and cumbersome.
Urgent care clinics are one specific type of health care facility that could benefit greatly from adopting new technology and methods surrounding electronic medical image sharing. And here's why:
Why It Matters for Urgent Care
Urgent care facilities do not, in most cases, offer continuing care. This means that a patient treated today more than likely will not be back for the same condition in the future. Instead, after an urgent care visit, most patients will seek out follow-up care from another provider, a specialist or their primary care physician.
For this reason, in almost all cases an urgent care facility will need to share a patient's medical records with another health care professional at a different medical practice and/or the patient themselves, after an exam has been conducted.
That said, transferring medical images after an exam is a big and expensive problem.
Traditional Sharing Solutions
Historically, and still in widespread use today, urgent care providers have addressed the need to share patient studies by burning CDs and DVDs. While this may seem like a practical approach to some, ultimately it is a very expensive and cumbersome way to do business. CDs take time to create, tying up valuable human resources that could be directed toward other tasks. Also, across the industry CDs cost on average about $25 in time and materials to produce per study, before you even consider shipping costs.
Same-day or overnight courier services can be a significant expense, but the alternative is to let patients wait for days or weeks for their imaging studies to arrive. (And, in the interim, their doctor might just order a new scan rather than waiting.) Not only does this expense strain an urgent care facility's budget, it also represents a low-quality of service to its patients who may be less inclined to visit in the future, should the need arise.
Even if you were to put aside the expense, there is still another concern: regulatory liability. Shipping a physical disc that contains protected health information (PHI) can lead to unintended violations of the Health Insurance Portability and Accountability Act of 1996 (HIPAA), which are as compromising for the patient, as they are costly for the urgent care facility. Discs can get shipped to the wrong patient. The wrong patient information can get burned to a disc. Or a disc can be lost, damaged or stolen.
On top of all this, the medical industry logs something close to a 50 percent failure rate of correctly recovering medical images from CDs or DVDs. This has caused many physicians to conclude that even trying to recover images off a CD is a waste of time. As a result, when faced with the challenge of trying to load medical images from a CD, many physicians will simply order a repeat scan instead, which causes unnecessary costs and radiation exposure to the patient, seemingly in contrast to the mantra "first do no harm."
Best Practices for Sharing Studies
We have found that the best practice is to empower patients themselves to obtain cloud access to their studies so they can quickly and easily share information with each new physician electronically. When you eliminate physical media (CDs, printouts, films, etc.), you also limit the chance for mistakes and undue delays.
Giving patients digital access they can share with their doctor reduces the opportunity for human error. Additionally, it reduces the opportunity for HIPAA violations to occur.
In short, enabling cloud sharing is better for:
Patients, as it leads to fewer lost documents and faster/higher-quality care.
Facilities, as they position themselves as more modern, increasing their appeal to service-oriented patients while simultaneously mitigating HIPAA compliance issues.
Treatment, as it speeds the delivery of critical diagnostic information to the point(s) of treatment.
Bring Focus Back to Patient Care
Coupled with the right partner support, cloud-facilitated electronic study sharing reduces the amount of urgent care staff time needed to maintain records. No staff member needs to waste time burning CDs. Instead, the right cloud vendor should be able to assist you by taking the burden of patient technical support onto their own shoulders.
For instance, Purview clients give their patients a printed card at the time of checkout that includes a web address and a unique patient identification number. This enables them to login online to view and share their most recent and historical studies. Should they run into a problem, Purview's contact information is on the card and patients can simply contact Purview support to address any questions.
This means that medical personnel aren't tied up addressing technical support questions, burning and labeling discs or shipping CDs and DVDs. Purview takes ownership of the service portion of the equation, leaving urgent care centers to focus on what they do best — providing high quality patient care.