Upgrade Your PACS
Written By: P. Varma |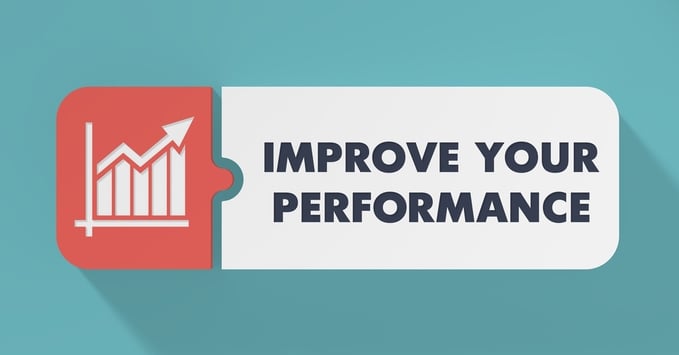 If your practice either views or reads images, you are probably acquainted with a PACS. However, are you getting the most out of your solution? Chances are that if you are still using a local PACS, you are not. Upgrading to a Cloud PACS solution can significantly help make your workflow more efficient and effective. Why not save some time and maybe even improve medical outcomes while you're at it? Here's a sneak peak at some of the advanced features a Cloud PACS can provide you.
SAM
We talk a lot about SAM: the ability to share, access, and go mobile with medical imaging. It's because we feel that this should be the affordable norm in the industry. With a standard local PACS, you are restricted to your local network. This could be anyone from just the staff in your practice to other practitioners at your hospital or imaging center. It's a small confined radius, and it doesn't make much sense to not provide yourself, your staff, and your customers the flexibility they seek. So just incase, here is a reminder as to why SAM is so important.
Sharing - With your local PACS you are confined to a tight, claustrophobic bubble. What if you want to look outside this box for answers? If you were to share a patient's records and images with an outside specialist, you would have to parcel the records and wait who knows how long. With the Cloud, you click the share icon, enter in the credentials of the recipient, and hit send.
Access - Those records you just instantly shared - your recipient can access them from anywhere in the world, on any device of their choosing. That's right, there is no Mac restriction for those of you still using a desktop viewing station. Furthermore, in the world of medicine, privacy laws have become more strict. The Cloud enables security measures that would not be possible with a traditional onsite PACS. Instead of relying on a parcel, that could get lost or damaged, a Cloud based PACS offers you peace of mind. Your recipient is required to provide gated credentials to access the shared records. This could be date of birth, name, unique identification number, etc.
Mobility - Anytime, anywhere enterprise usage. The technology exists, it's affordable….and diagnostically approved. Why stay at the office longer than you have to? Read images on the go, on a secure platform powered by the Cloud. Chances are you are already using the Cloud and just don't know it. Services like Amazon, iCloud, Google Drive, your email and more are all Cloud based.
Advanced Diagnostic Medical Image Viewer
It's as easy as a single click. From your worklist, you can view all of your patients. Select which patient's images you would like to view. From your zero-footprint viewer, you can see images clearer - and they load faster. This is a web based solution unlike a desktop viewing station, so your experience will by synonymous to your internet connection. Use tools like curved MPR, Spine Labeling, Window Leveling, Image Sharpening, Adjustable zoom (try it on an Ultrasound when you use the Cine tool), 3D, and so much more.
Reports With Key Images
Your current PACS might have the basics, but does it allow you the ability to share reports in a secure fashion? With the Cloud, these reports can be customized to include your logo and unique templates. Electronically send your reports, save them as a PDF, or print them - you choose. Have more than one physician who could sign off on a report? With the Cloud, you have the option to decide which "Responsible Signature" you would like to use. However, the most valued aspect of reports in a Cloud PACS is the ability to view and add Key Images to your report. Just upload your images, add a description or summary of your findings and bingo - your key images will be a part of your report when you send, save, or print.
Live Collaboration
With an on-site solution, if you want to collaborate with a colleague they have to be next to you. You have to look at the images together, at the same time and at the same location. A Cloud solution breaks past those barriers. With a Cloud based solution, your colleague could be on a separate continent. Just click on the live collaboration icon in your viewer and you both can view and make notes live on a diagnostically approved image.
Final Thought
A traditional on-site PACS serves its purpose for many users. However, if you have found that you could be more efficient in your workflow, consider an upgrade to a Cloud based solution. Remember that you most likely already use the Cloud to store and manage your private and personal pictures, documents and emails. So why not take the next step and integrate your business with a disaster proof solution?