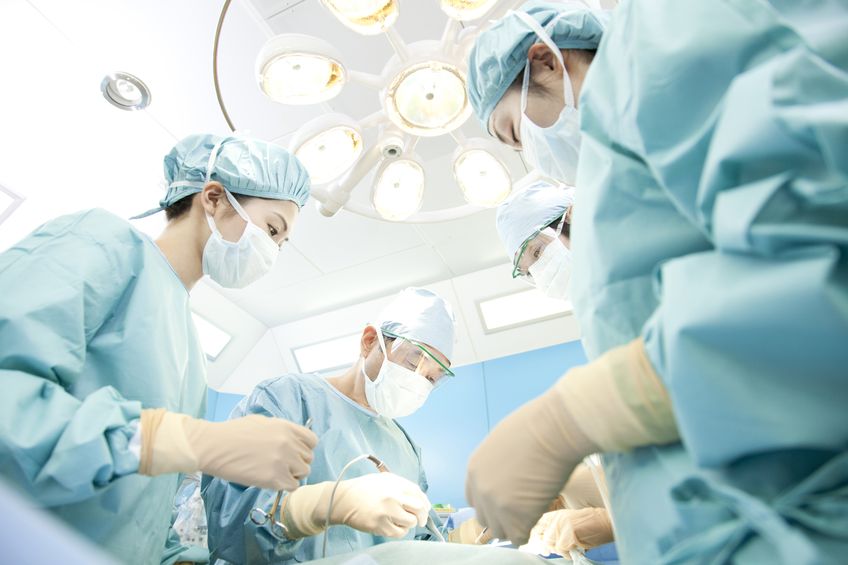 Having medical imaging available during an operation is paramount to ensuring a positive outcome for the patient. The images stored on a picture archiving and communication system (PACS) can guide surgeons through their procedures, helping them to locate and address an issue in an organ or joint quickly and with ease.

In fact, many doctors cannot or will not perform surgery without their medical imaging studies, so access must be efficient and reliable.
Cloud Platforms Provide the Best Access
The most effective way to ensure that surgeons always have the images they need is to use a cloud platform to prepare, store and share medical imaging studies and radiology reports. Cloud platforms store images on a remote server that can be accessed from anywhere, whether it is your living room or the operating room.
This is much more desirable than an on-premises PACS, which stores images on hardware housed in the hospital and often restricts access to only those devices connected to the network and within the walls of the practice.
Enabling Mobility with Medical Imaging
The best cloud platforms support access to medical imaging studies across any device, including smartphones and tablets. Mobile access within the hospital is invaluable to surgeons, as it allows them to bring their iPhone or iPad into the operating room. That means they always have the images they need at their fingertips to inform their decision-making, reducing the risk of surgery being canceled due to unavailable images.

We have heard from numerous surgical clients that before using a cloud PACS, they would have to reschedule procedures if there was downtime of a hospital's local network and images were unavailable, costing the facility thousands of dollars. The cloud obviates this issue by enabling surgeons to access their images from any computer or device at anytime.

If you want to have access to the images needed during surgery, a mobile solution – preferably with 3-D rendering as well as 2-D viewing – is essential. Any solution you use should also be FDA-approved, if your jurisdiction requires it, and have safeguards in place to keep confidential data secure.

A Cloud PACS Can Reduce Reliance on Hospital IT
Surgeons often feel uncomfortable relying solely on a hospital's IT infrastructure to provide them with the access they need to manage their medical imaging studies in the operating room. Although it should be possible for a surgeon to access medical images on a hospital computer, it can be risky to rely only on this access if, for some reason, the technology malfunctions and fails.

One preventative measure you could take is backing up imaging studies to a CD in advance of a surgery. However, this isn't the best solution either, as some computers may not have the appropriate viewing software needed to read the disc - or the CD itself could become unusable if scratched, lost or stolen.

Fortunately, the cloud can't get scratched or lost, and it provides superior security features to both CDs and onsite hardware. Having your own cloud PACS as a surgeon is not only a great insurance policy but also streamlines your workflow and improves efficiency.

Enable Better Patient Care with Technology
Mobility is the key to breaking down barriers to medical imaging studies being available during surgery, so a cloud-based PACS that supports mobility and accessibility is the right solution for you, if you are someone who always wants to have critical clinical information at your fingertips.

Rather than relying on potentially unreliable hospital IT infrastructure, consider incorporating electronic viewing, sharing and storage of medical images through your own cloud PACS today.