Share Images To Increase Customer Satisfaction At Your Vet Practice
Written By: P. Varma |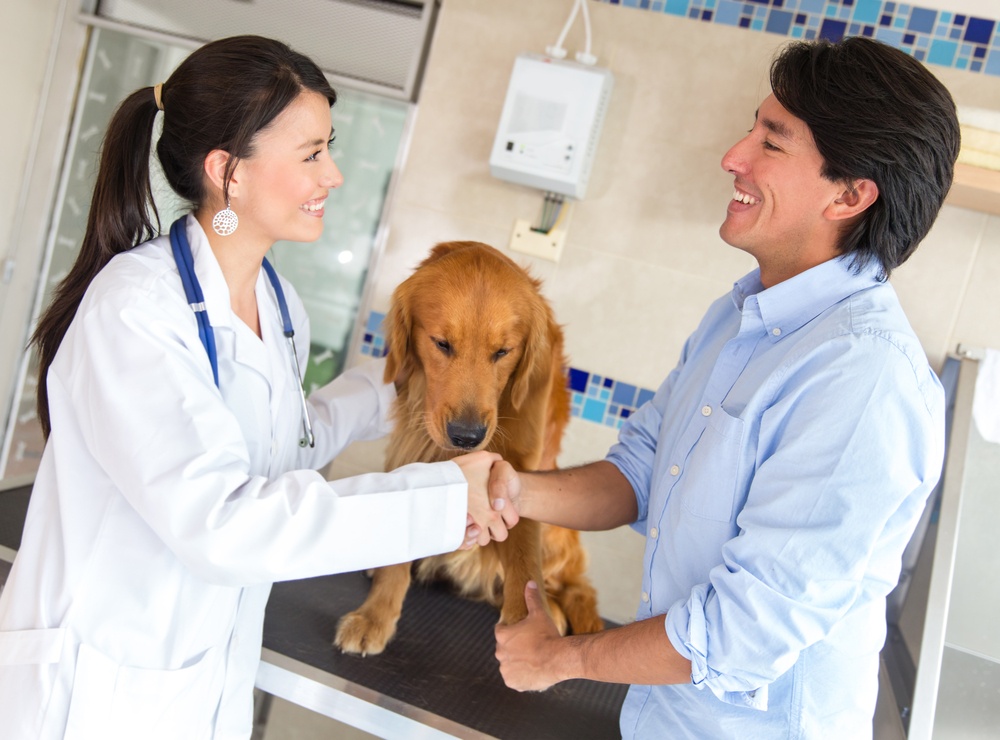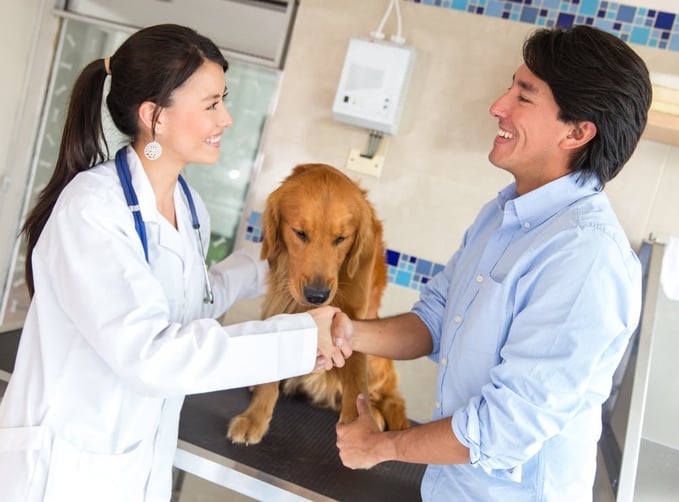 Many veterinary practices rely on a PACS, or picture archiving and communication system, to store and manage their veterinary images. However, did you know that the capabilities of a PACS goes well beyond that? Indeed, you can now leverage your PACS solution to enable immediate sharing, access, and mobility with your veterinary images. By having these critical factors readily available to you, you can finally share your studies with other veterinarians, and even pet parents with a single click!
Like It Or Not: Sharing Studies Increase Credibility...
Pet parents are like any parent - they want to know what is wrong with their child. And today's pet owners consider their animals no different than family. You may have seen it in your own practice: it's becoming the norm for more and more customers to expect you to share all the information you have, particularly if it pertains to a serious diagnosis. We personally know of many clients that have spent $1,000's USD on the treatment of their beloved animals. So this demand for access to information comes as no surprise to us.
Simply put, when you treat a patient and only provide the diagnosis, pet parents or guardians of animals feel slighted. In fact, most would prefer a more detailed explanation of the basis of that conclusion. Lacking that, your opinion can often feel just like that - an opinion - as opposed to a clear understanding. But hey, its called the "practice" of veterinary medicine for a reason; veterinarians are not infallible.
Certainly, second opinions have proven helpful in diagnosing complex disorders, and the electronic sharing of studies now makes this easier than ever before. Making it simpler to share and review radiology reports along with their associated imaging studies can lead to benefits beyond just additional transparency, but ultimately to better veterinary outcomes.
Additionally, with newly emerging online resources afforded by the information age, pet parents are capable of being much more informed consumers of veterinary services. Armed with this information, these advocates are more apt to question a diagnosis and try to understand the underlying associated issues and causation. With substantial advancements in technology, pet parents can now directly ask their veterinarians to show them their animal's imaging, removing a layer of ambiguity.
...Which Helps Your Business Thrive
Sharing your veterinary images with pet parents improves the veterinarian-pet parent relationship. We all know that happy customers are like angry customers: they love to talk. Sharing those images essentially has the potential to lead to increased referrals. In this day and age, referrals can make it past the word of mouth and get planted on the Internet, where they live forever. -And, I think we all can agree that a comment posted by a happy customer will significantly drive business over a negative comment. Overall, this has the potential to increase your revenue through increased business.
And while sharing studies with patients via CDs is something that you could do, or perhaps is something that you do presently...consider the costs. You pay for the publisher, the CDs, the postage, and for the time that it takes to get the CD burned in the first place. If you have reached your limit of CDs burned, think about a Cloud based solution. A Cloud PACS is more advanced than your regular onsite PACS. It makes it easier to share studies with multi-location practices, store studies without a physical storage unit involved, and allows you to access your images, anywhere in the world, at any time, on any device. Concerned about the cost? We wrote a blog on that!
Final Thought
It probably has always been more common to share studies with pet owners in cases of high valued animals, such as: race horses, as well as animals at sanctuaries or research environments. While some veterinarians may still be hesitant to share imaging studies with other specialists or patients due to feeling as if their diagnosis is under scrutiny, more and more veterinarians are welcoming the opportunity. At the end of the day, pet parents feel entitled to be able to easily access their pet's veterinary imaging after a study has been performed.
In our experience, the improved transparency you can get from sharing images with other veterinarians and pet parents far exceeds the negatives. Beyond that, additional pairs of eyes can lead to improved outcomes, whether from a second opinion or from the animal owners themselves who have a vested interest in making sure images are interpreted correctly. With a PACS solution that integrates with the Cloud, with one click you can share those images instantly with a concerned parent or colleague for a second opinion or specialty treatment. We understand that veterinarians treat loved family members, so shouldn't they have the same resources as doctors that treat entire families?