Is OsiriX closed for business?

Written By:
Purview |
When OsiriX moves from open to closed source, what does that mean for users?
---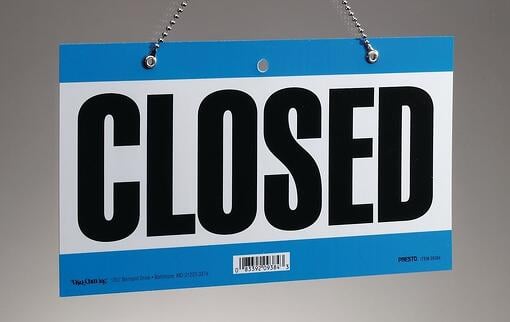 Our industry just passed an unfortunate but significant milestone in the world of medical image viewing. On Friday the 13th (interpret the date as you wish) of March 2015, Pixmeo SARL released Version 6.5 of OsiriX, this time without opening the product to the community under an open source license. What that means to OsiriX users worldwide is that OsiriX is no longer part of the open source community. According to its new license agreement (reprinted below and notably flawed in its legal construction), while you can use the OsiriX Lite version that Pixmeo provides for download without charge, you are no longer permitted to modify, copy or distribute the OsiriX program.
What Pixmeo has now done officially, is what it had been doing in effect with its last three versions - delivering a free-use but reduced-function version of its product as an inducement to upgrade to its paid MD product. The obvious nagging screens had been pointing us all that direction. Now it is clear why.
Is Pixmeo living up to its open source commitment?
Companies who utilize open source licensing agree to a set of precepts by which they are expected to operate. To avail yourself of the goodwill of the open source community, you are expected to behave accordingly.
Open source software is supposed to be free and open. The authors of the open source software are not permitted to restrict access to anyone – even bad guys. But Pixmeo has singled out certain individuals and companies and disabled their access to download OsiriX.
Open source software manuals must be free. But Pixmeo has always charged for theirs and doesn't permit redistribution.
Open source software may always be modified by the user. But Pixmeo now restricts your ability to modify OsiriX per their license agreement.
Open source software may always be redistributed free from restrictions. But Pixmeo now restricts your ability to redistribute its software.
Open source does not permit the removal of prior open source features. But newer versions of OsiriX have features and functions removed. They are available now only in the paid version.
Open source requires you place the source code into the community. But since version 5.9 no source code has been made available to the community.
We're not sure Pixmeo ever really believed in open source. By cloaking themselves in the open source movement, they were able to effectively market their product. We don't believe that is what open source is really about!
Can Pixmeo take an open source project and close it?
Pixmeo has the right to do whatever it wants to the license of the new code that they developed. It's a whole other question as to whether they can after-the-fact control what has already been shared with the open source community. Pixmeo certainly can't control the submissions of code from the community. The OsiriX Foundation is (was?) OsiriX's commitment to the open source community and where they solicited community submissions. You can read the link for yourself.
While OsiriX was an open source project for most of a decade (originally released under a GPL license and lately under a LGPL – coincidental with the incorporation of the commercial entity) and Pixmeo certainly took significant funding for its foundation from unsuspecting partners (ostensibly to further the open source version), one would guess that there was at least some small public contribution to the code. Certainly Pixmeo paraded under the banner of open source and touted the value of community involvement. Where did the money contributed to the foundation and any code contributions go?
No matter what the result of this change in direction for Pixmeo, the OsiriX open source code will continue to live free and open in the Horos Project. Horos will solicit, rather than inhibit, community involvement. Horos will grow and thrive from community contributions. And like Horos, the son of the mythical Egyptian God Osiris, who was born from parts of Osiris's body, Horos will continue to perpetuate the legacy of what once was the world's most popular medical image viewing software.
Below is the actual license agreement that Pixmeo requires for users of OsiriX Lite.
---
OSIRIX END USER LICENSE AGREEMENT (circa March 2015)
PLEASE READ CAREFULLY: THE USE OF THE SOFTWARE IS SUBJECT TO THE TERMS AND CONDITIONS THAT FOLLOW ("AGREEMENT"), UNLESS THE SOFTWARE IS SUBJECT TO A SEPARATE LICENSE AGREEMENT BETWEEN YOU AND PIXMEO SARL OR ITS SUPPLIERS.
BY DOWNLOADING, INSTALLING, COPYING, ACCESSING, OR USING THE SOFTWARE, OR BY CHOOSING THE "I ACCEPT" OPTION LOCATED ON OR ADJACENT TO THE SCREEN WHERE THIS AGREEMENT MAY BE DISPLAYED, YOU AGREE TO THE TERMS OF THIS AGREEMENT, ANY APPLICABLE WARRANTY STATEMENT AND THE TERMS AND CONDITIONS.
IF YOU ARE ACCEPTING THESE TERMS ON BEHALF OF ANOTHER PERSON OR A COMPANY OR OTHER LEGAL ENTITY, YOU REPRESENT AND WARRANT THAT YOU HAVE FULL AUTHORITY TO BIND THAT PERSON, COMPANY, OR LEGAL ENTITY TO THESE TERMS.
IF YOU DO NOT AGREE TO THESE TERMS, DO NOT DOWNLOAD, INSTALL, COPY, ACCESS, OR USE THE SOFTWARE, AND PROMPTLY RETURN THE SOFTWARE WITH PROOF OF PURCHASE TO THE PARTY FROM WHOM YOU ACQUIRED IT AND OBTAIN A REFUND OF THE AMOUNT YOU PAID, IF ANY.
IF YOU DOWNLOADED THE SOFTWARE, CONTACT THE PARTY FROM WHOM YOU ACQUIRED IT.
This document is a legal Agreement between you, the licensee, and Pixmeo SARL. Please read this Agreement carefully before installing the program. By installing the program, you accept the terms of this Agreement. If you do not agree to the terms of this Agreement, quit this installation procedure and promptly delete the files.
1. COPYRIGHT
The OsiriX program (the "Software") is owned by Pixmeo SARL and is protected by international copyright laws.
The OsiriX name is protected : you are not authorized to use it for any other products.
2. LICENSE
Pixmeo SARL grants you rights to use the Software on a single user computer, or on a single terminal or workstation of a multi-user computer as determined by your purchase.
3. COPY RESTRICTIONS
A. This Software is copyrighted and is proprietary product of Pixmeo SARL. You may make one copy of the Software for backup or archival purposes. All other copying of the Software is expressly forbidden.
B. You may not decompile, reverse engineer, copy, transfer, or other-wise use the Software except as expressly stated in this Agreement.
C. You are not authorized to redistribute this Software.
4. TERMINATION
This license is effective until terminated. You may terminate this license at any time by destroying all copies of the Software. This license will terminate automatically, without notice from Pixmeo SARL, if you fail to comply with this Agreement. Upon such termination, you shall destroy all copies of the Software.
5. LIMITED WARRANTY
The Software is supplied "AS IS". Pixmeo SARL disclaims all warranties, expressed or implied, including, without limitation, the warranties of merchantability and of fitness for any purpose. The user must assume the entire risk of using the Software.
6. NO LIABILITY FOR CONSEQUENTIAL DAMAGES
Pixmeo SARL assumes no liability for damages, direct or consequential, which may result from the use of the Software, even if Pixmeo SARL has been advised of the possibility of such damages. Any liability of the seller will be limited to refund the purchase price.
7. MEDICAL DEVICE
This Software has neither been tested nor approved for clinical use. It is NOT certified as a medical device. You cannot use it for medical imaging.
For a certified version, you can use "OsiriX MD" Software, certified as a FDA and CE Class II software.
8. HARDWARE AND SOFTWARE REQUIREMENTS
OsiriX can only be installed on an Apple Mac running Mac OS X.
The requirements are:
Apple Mac computer
Mac OS X Mac OS X 10.8.x or Mac OS X 10.10.x
6GB or higher of RAM
1280 x 1024 pixels or higher monitor certified for medical imaging
9. LIFESPAN
OsiriX versions lifespan is limited by the lifespan of the hardware and MacOS operating system versions.
Vintage products are those that were discontinued more than five ago.
This information is available on Apple web site: http://support.apple.com/kb/HT1752
OsiriX versions support stops when running on a product declared vintage or obsolete, or on an unsupported hardware or operating system (see requirements).
PIXMEO SARL
266 Rue de Bernex
CH-1233 Switzerland
pixmeo@pixmeo.com