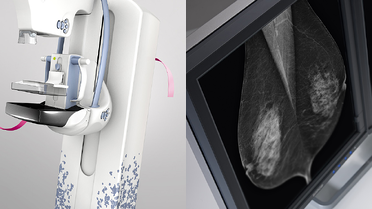 In a prior blog post, we identified the medical benefits of digital breast tomosynthesis (DBT). The technology is proving superior to standard mammograms in detecting and thereby preventing breast cancer. Important for physicians who are considering investing in this new technology, the Centers for Medicare and Medicaid Services (CMS) has added new reimbursement rates and billing codes for DBT.
Through the urging of the American College of Radiology, effective January 1st of this year, CMS included payment codes for Digital Breast Tomosynthesis. DBT is intended to be used in conjunction with digital screening mammography. Three new CPT codes will be used in addition to the existing digital mammography codes. The FDA requires that 2D mammograms accompany DBT.
So now that reimbursements are set in place, we expect adoption of DBT to accelerate. Be sure to prepare your infrastructure as you plan your move to DBT…
Technical implications of adopting DBT
Digital mammography studies usually range from 100-200 megabytes in size. While these studies are considered large by radiology standards, they typically consist of 5-10 images. Most modern PACS and networks can handle those size files.
Digital Breast Tomosynthesis imaging studies however, consist of larger multi-frame DICOM objects and range from 1-2 gigabytes in size. That's as much as 20 times larger than standard mammography studies! Practices considering DBT should ensure their PACS and networks can handle this load. It's also a good idea to ensure that your radiology viewing solutions explicitly support these new DBT studies.
Most vendors supporting DBT are publishing DICOM conformance statements on their websites. Reviewing these conformance statements and consulting with your PACS vendor in advance will help to ensure there are no surprises once you install a DBT system. For example, General Electric recently made their DBT test images available at the NEMA website.
It's now time to consider DBT.
Digital Breast Tomosynthesis offers outstanding improvements in patient care. With new CPT codes, physicians can count on additional reimbursement from its use. Be sure the remainder of your imaging infrastructure is prepared for the increase in image file size and the special image formats of this new technology.
For more information on digital breast tomosynthesis reimbursements, visit the following ACR website: www.acr.org/CMS-Establishes-Values-For-Breast-Tomosynthesis-in-2015-Final-Rule