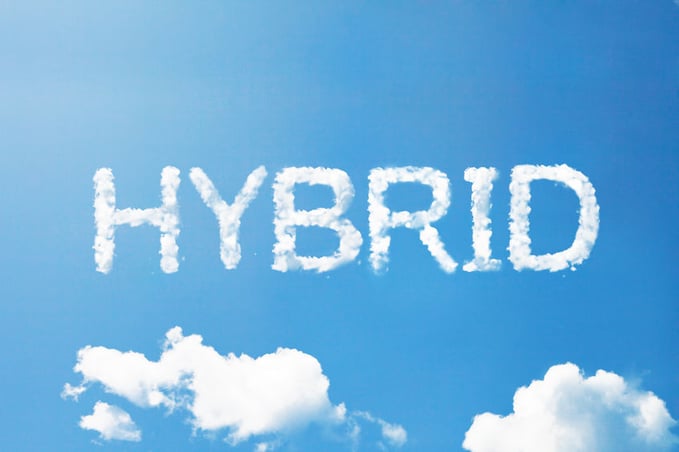 Whether you're a practice owner trying to decide on the right image management approach, a hospital IT specialist tasked with upgrading outdated hardware or somewhere in between, you have probably heard about the potential benefits of a cloud-based picture archiving and communication system (PACS).
However, you may be concerned about the ongoing expenses associated with the cloud, particularly if you have already invested in an onsite system. If this is your situation, a hybrid solution - which combines your existing onsite PACS with a cloud-based system - could be the answer.
Two Ways to Use a Hybrid PACS
Many organizations that already have an on-premises PACS have begun using the cloud to improve the accessibility of their medical imaging studies. In such cases, organizations are setting up systems that automatically make studies available in the cloud from the previous 90 days - or some other designated period of time - after which point they are purged to reduce cloud storage costs. The existing on-premises PACS is then used to archive the images indefinitely for compliance and historical comparisons.
Another approach is to use the cloud, not as a short-term cache of studies, but as a long-term storage and archiving facility with an onsite PACS used to handle a facility's most recent data sets. We have seen this approach taken when internet bandwidth is a concern or when file sizes are large, such as with tomosynthesis 3-D mammography studies.
In these cases, data flows to the cloud at a slower pace, but once it arrives, it serves as a long-term archive that gives practices an added layer of disaster recovery protection. The benefit of leveraging the capabilities of the cloud in this way is that you can trust experts to store your medical imaging data safely and securely, while having your most recent and relevant studies available onsite to avoid any latency issues when trying to view or retrieve these images.
The approach you choose in developing a hybrid PACS for your own practice will, of course, depend on your current needs.
If you already have a safe and secure archiving and backup system, but find that your day-to-day activities are limited by a lack of accessibility to your medical imaging studies, then the first option is likely to be right for you. If, however, your on-premises system is capable of handling a daily workflow, but you're concerned about bandwidth issues or your archive being vulnerable to data loss, the second option may be better.
Benefits of a Hybrid PACS
Regardless of the option you choose, there are numerous benefits of using a hybrid solution.
1. Image Sharing
There are likely to be many occasions when you want to share images with people outside of your organization. You might need a second opinion from a specialist, or perhaps a patient wants a copy of the images you have taken. A hybrid system can help in these scenarios by making studies available in the cloud, enabling you to share them quickly and easily.
2. Mobility
The ability to access studies remotely on a mobile device can be extremely valuable. When your hybrid PACS provides this kind of mobility, you can consult on cases even when you are out of the office. It is even possible to have studies available in the operating room on a tablet device, to help guide surgeons during an operation.
3. Reporting
Hybrid systems make it easy for radiologists to create their reports in the cloud. Additionally, cloud-enabled report features, such as the ability to incorporate key images into a radiology report, provide even more value.
4. Offsite Backup
Incorporating the cloud to work in conjunction with on-premises equipment creates an added layer of protection against system crashes, natural disasters or even ransomware attacks. Having your data stored securely in the cloud will help your organization avoid a devastating situation in which your information becomes unavailable, and your organization screeches to a halt.
The Best of Both Worlds
Having an on-premises PACS doesn't mean you can't also reap the benefits of the cloud. Before you rip out your existing on-premises system, consider if a hybrid system might just give you the best of both worlds.