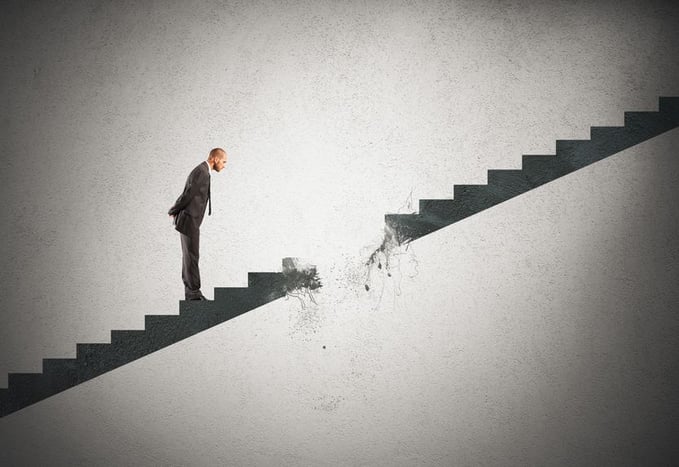 The possibility of internet disruptions and outages is one of the main reasons why some medical providers are reluctant to switch from their current onsite PACS medical imaging storage solution to a cloud-based option. For many, the benefits of the cloud seem very alluring, but the downsides that come with an outage seem too risky for a business that depends on being constantly connected.
Because we are a vendor for cloud computing and storage technologies, potential clients ask us, "What happens if my internet connection is interrupted?" and other related connectivity questions fairly frequently. They're worried that their practice will screech to a halt at the slightest service interruption.
Their concerns aren't unwarranted, since all of the benefits of the cloud mean nothing unless users are actually able to connect to the internet.
However, health care providers who choose to move their PACS medical imaging into the cloud — and there are more of them every day — have acknowledged and accepted the relatively slight risk presented by a potential service interruption in return for a host of benefits from outsourcing their computing structure to a cloud vendor. Here's why the threat of an internet outage is much less scary than it seems.
"Why Shouldn't I Worry About Internet Disruptions?"
There are two main reasons why internet downtime is less problematic for cloud computing than it may initially appear.
First, damage caused by a crash of a provider's internal IT systems supporting an onsite PACS will likely be far greater than any damage that may arise should an internet connection fail with a cloud PACS. Cloud providers tend to maintain significantly more robust infrastructure and redundancy than most providers' IT departments.
Although coordinated denial of service (DoS) attacks do occur infrequently and internet service providers do get interrupted, the likelihood of a significant data loss or long term impact on IT infrastructure is very low. Whereas the probability of a local disk crashing or of systems becoming unusable internally causing the loss of data or a long term impact on IT is actually much higher. Onsite hardware and local area networks are not quite as robust as people would like to believe, especially as they age and data backup processes are not always followed.
Second, contrary to perception, users actually don't have to stop working when the internet goes down. Cloud-based systems often include onsite buffers or caches of data (in the case of a PACS, the last few days or hours of scans) enabling continuous operation even when disconnected from the cloud.
Networks, infrastructure and redundancy of an established cloud storage company is likely to be more robust than a single provider on its own. Data center power and cooling disruption is handled by onsite generators. Breakdown of connections to a data center can be rerouted in the event of a communication issue. Cloud storage is more disaster-proof and more resilient, with more redundant backups. Files are mirrored (stored) in multiple geographic locations, which means that they are separated geographically from being impacted by the same hurricane, flood, or other natural or human-caused disaster.
It has been our experience that even if potential clients believe that there will be connectivity issues, many of them find benefits that are more significant than any potential concerns about internet outages.
The Pros Outweigh the Cons
In general, the benefits of the cloud far outweigh the momentary interruptions that may sometimes occur with the internet. Your data is more resilient in the cloud. Your information is more flexibly accessed in the cloud. You don't need to incur the cost and expense of an IT team infrastructure when you work with the cloud. And you are immune to the issues associated with IT obsolescence when you rely on the cloud.
Potential users shouldn't be afraid of the "unknowns" of the cloud; in the end, it's not that exotic of a technology. For those of you that are old enough to recall, business computing started with time-sharing, an architecture we relied on for years that is not very different than our clouds of today.