Learn the benefits of digital breast tomosynthesis for patients
---
There are more than 38 million mammography procedures conducted every year according to the FDA. It would be an understatement to say that these images are essential for breast cancer detection and prevention. But what you might not know is that these images represent massive digital data files whose use is highly regulated.
Digital mammography generates very high definition medical images that are viewed on specialized monitors and viewing stations certified by the American College of Radiology (ACR) to clearly display small variations in these images. Due to their high-definition, these files are difficult to process, store, and display. Think of them as an HD video on the Internet or Blu Ray disc, the higher the definition, the better the quality and larger the file size, the more bandwidth required.
Digital mammograms strive to be as detailed as possible in order to detect subtle abnormalities. Image quality is continuing to improve and the industry is introducing digital breast tomosynthesis: the next generation of breast cancer detection imaging.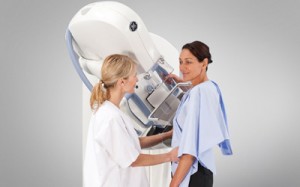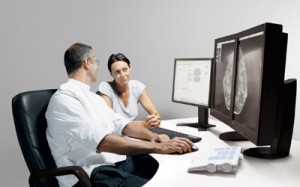 What is Breast Tomosynthesis?
Digital Breast Tomosynthesis (DBT) and 3D tomosynthesis are new breast imaging technologies that provide better image quality than digital mammography. DBT's enhanced cancer detection rates and reduced callbacks certainly promises to become de rigueur. Digital breast tomosynthesis was developed at Massachusetts General Hospital and has already proven the benefits:
Earlier detection of small breast cancers that may be hidden during digital mammography
Greater accuracy in pinpointing size, shape and location of abnormalities
Fewer unnecessary biopsies or additional tests
Greater likelihood of detecting multiple breast tumors, which occur in 15% of breast cancer patients
Clearer images of dense breast tissue
Digital breast tomosysnthesis is a great evolution in breast imaging and preventative care. The benefits to patients are already clear. We expect physicians to accelerate this adoption (despite the heavy capital expenditures) in the near future. But doctors need to be prepared in advance not just for the new equipment but also for a twentyfold increase in storage and bandwidth requirements.
Next time, we explore the benefits and technical implications for medical practices looking to adopt DBT. Subscribe to our blog below to get Mammo vs. Tomo Part 2 and more Purview updates.