6 Things You Need in Your Veterinary PACS
Written By:
Les Trachtman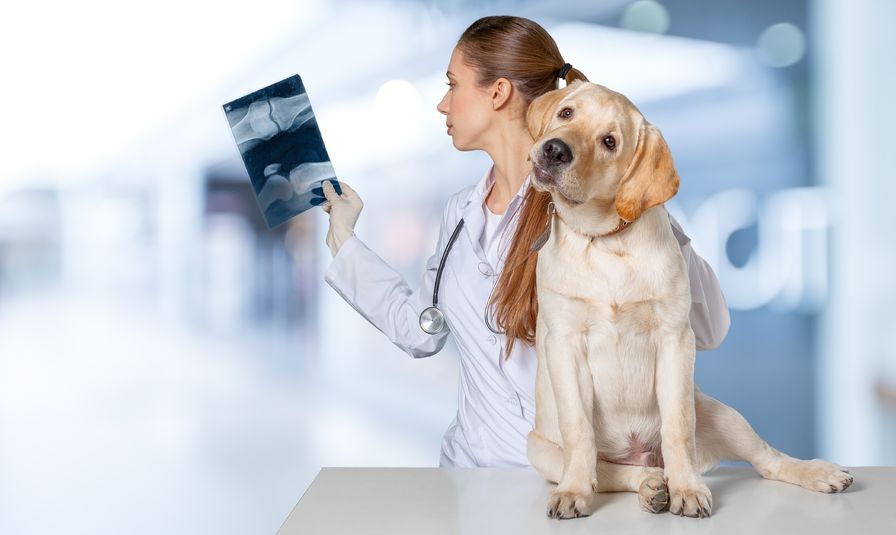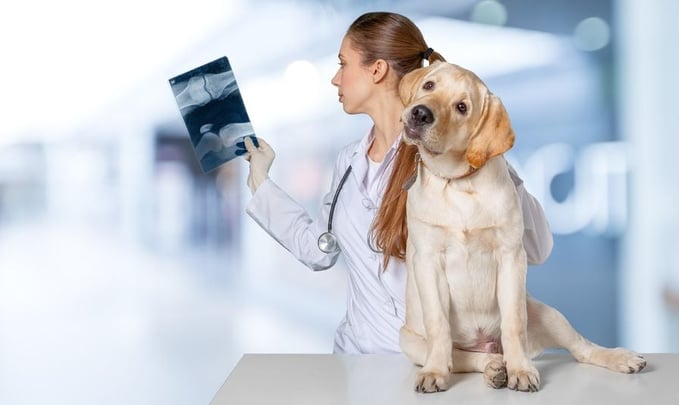 If you run a private veterinary practice that uses medical imaging technology, you may be confused by a myriad of PACS offerings, each claiming advantages over the other. Whether you are finally giving up developing film or moving from an integrated Practice Management System (PMS), understanding how to parse the various buzz words, platforms and offerings to determine what is right for you, is a daunting task.
A picture archiving and communication system (PACS) can bring multiple benefits to a small veterinary practice, including simplifying the storage, backup and sharing of images. But figuring out which is right for you is not a simple process.
There are many factors to consider when acquiring a PACS. Obviously, cost is an important issue. Equally important is what you expect from your PACS with regard to accessing studies, sharing studies with consulting physicians or specialists, and — now more than ever — sharing studies with pet parents.
When shopping, however, you need to think about more than just cost. In our experience, the following are critical considerations before buying any veterinary PACS.
1. A System You Can Afford
When evaluating cost, remember that there is much more than the upfront fee that your vendor charges that you should consider. We like to make sure every prospect considers the total cost of ownership as a better measure of affordability. Total cost of ownership includes the upfront cost of the system, the years of maintenance fees that you will be charged, the cost of upgrades if you run out of storage, the cost of backups and the storage of those, the cost of your internal IT staff, and then the inevitable cost of replacing your system, as its technology becomes obsolete.
If the thought of plunking down a bunch of money for a new PACS causes your knees to get weak, don't worry — it is possible to find a solution that is affordable, even for a small practice.
2. An Accessible Format for Images
The most important feature you should look for in a veterinary PACS is the ability to view images in a mode that facilitates diagnosis. That means you should purchase a solution that allows you to view images in a convenient format so you can use them to aid your diagnosis of a pet's health problems. Some PACS come with a viewer included. Some let you select what is right for you.
Selecting between a platform specific viewer that might only work on a Microsoft or Apple computer versus a web browser that might work on any hardware, or even on a tablet or smart phone is one of those decisions. There are several very good open source viewing solutions that work on Apple Macs as well as some low cost solutions that work with Windows. There also are a growing number of very functional web viewers usually integrated with a PACS offering.
2. Backup Options
If a disaster, such as a fire or earthquake, hit your practice, what would happen to the medical images you have stored there? A good PACS regularly backs up the images you maintain to a safe location, protecting you against data loss and enabling your practice to quickly get back on its feet should a disaster occur.
3. Compatibility
Digital imaging and communications in medicine (DICOM) is the universal format used for PACS image viewing, transfer and storage. But not every vendor abides by this standard. Many add enhancements that may look good but make it nearly impossible to view your studies on another system. If so, you may end up being locked into that vendor.
A better solution is to have your system store images in a format that is compatible with this standard so you can share the images with other medical providers if necessary and be able to take your images to a new platform should your existing system no longer adequately serve your needs.
4. Easy Sharing
If your medical imaging reveals a chronic illness in a pet, you may need to refer the case to a specialist to manage. In this case, you'll need to share the images produced by your imaging technology. Your PACS should make it easy to share images at any time.
5. Accessible From Anywhere
If your veterinary business has multiple locations, it should be possible to access images stored on the PACS from any of them. If each location has its own PACS it becomes more difficult to share resources or locate where that pet was last seen.
Even if you only have a single practice location, it can be useful to give your staff mobile access to the images so they can refer to them in an emergency, regardless of your staff's location when the emergency occurs. Adding mobile flexibility enhances service and reduces veterinarian stress.
6. Sufficient Storage
When you purchase a PACS for your practice, it must provide sufficient storage for all your imaging needs. It's likely that your storage needs will grow with time, so you should have the ability to increase the capacity (without spending an arm and a leg) as your business grows.
Key Takeaway
The field of veterinary medicine is always developing and evolving. Therefore, you need a PACS that empowers you with flexibility and agility, in order to provide the best care possible. In addition, while cost is always an important factor to keep in mind, remember to look for a solution that facilitates collaboration through strong sharing and accessibility features over the total life of the solution.