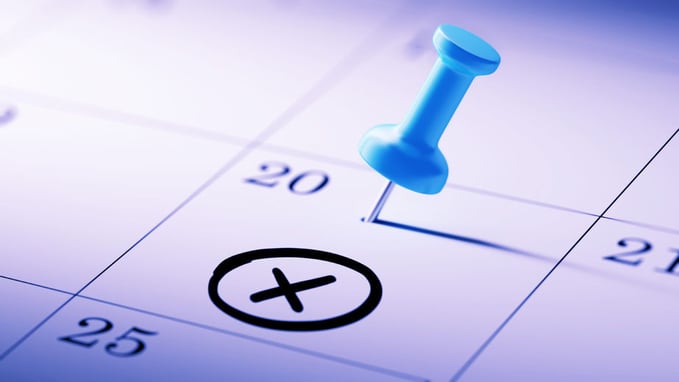 All technology eventually becomes obsolete, and the Picture Archiving and Communication System (PACS) at your hospital or imaging center is no exception. The average lifetime of a PACS is between three and five years, but if you ignore the warning signs when your PACS medical imaging solution begins to near its end of life, you might find yourself in the midst of a crisis when data loss or other disasters strike. Keeping backups might help restore the lost images, but unless you fix the problems with the outdated PACS itself, you'll still have an aging system and a database that's getting larger and larger.
What's more, if you somehow lose a patient study, you could be exposing your practice to legal consequences when the patient needs access to the study and finds out about the loss.
So, what are the top five signs that your PACS is getting old, and what exactly can you do about it?
#1: You Can't Share Patient Imaging
If imaging studies and reports can't be shared easily with patients or other doctors, then your PACS is definitely out of date. Burning a CD and sending it through the mail is not an acceptable solution in this day and age.
Patients, referring doctors and specialists all want and need access to patient studies, and the sooner they have it, the better. Being able to provide immediate access to this data from anywhere keeps patients happy and makes doctors feel good about referring their patients back to a provider like you.
#2: Viewing Is Complicated
Simply put, if your PACS medical imaging solution doesn't come with a viewer that's platform-agnostic and web-based, it's out of date. Again, you want to make things as simple as possible for other doctors and patients. You need a straightforward web-based viewer available in your browser, but you don't want the hassle of downloading Java or extra software to view images.
In addition, your PACS should easily integrate with your electronic health record (EHR) system and support integrations that allow a flow of information between patient records, medical imaging and reports.
#3: Using It Is a Pain
You might have any number of issues and technical difficulties with your PACS, from slow login to slow access of studies. Typically, slowness is a sign of degrading hardware, which will only get worse with time. You don't need anything interrupting you from accessing those studies as you strive to provide the best care possible.
#4: It's Not Up to Standard
More and more systems these days are becoming vendor-neutral. Your data should be in a standard DICOM format, not a proprietary format specific to a single vendor, so that doctors can download studies into their own PACS or view them using any medical imaging viewer software.
#5: You're Not in the Cloud
A modern PACS should allow backup or access via the cloud. The key step, however, is making things as simple as possible for patients and doctors. The most seamless way to accomplish this goal is to be present in the cloud, which means you're covered with data protection and can continue delivering better care.
Remember, Context Matters
While these five signs are the major clues that your PACS medical imaging solution is overdue for an update, there are also a lot of situational or contextual signals that might be unique or specific to your situation. If you've recognized some of these signs in your own PACS, or have discovered other signs yourself, you know it's time to consider what a new, modern system in the cloud would look like and how much it would cost.
Upgrading or replacing your PACS is a big decision; make sure you reflect on your most pressing needs and the best solutions for you and your practice.