3 Ways of Having More Engaged Patients

Written By:
Purview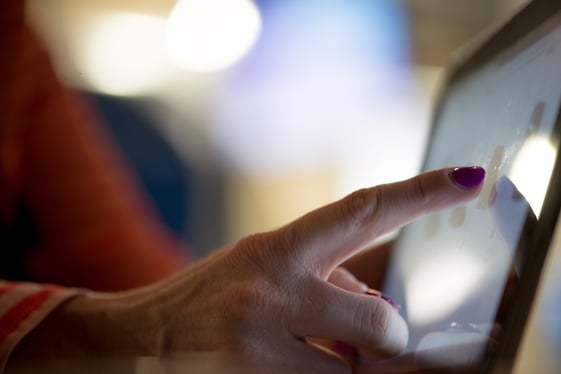 ---
Usually the idea of patients controlling their own medical images strikes fear into the hearts of medical care professionals. Patients can jump to rash conclusions based off of their images, before even speaking to their medical care provider. While it may be controversial as to who should own medical images, the truth is having engaged patients will improve medical outcomes.
Empowering patients with their medical images is the next step in patient-centered care
Providing patients with access to and control over their medical images creates countless benefits to all parties involved by improving patient experience of care, the health of populations, and reductions in costs. Here are the three reasons why patient empowerment will not only reduce costs, but overall medical outcomes:
Engaged patients have a more satisfactory experience
If patients could make the health care system more satisfactory, they would choose to have all of their clinical data in one place. Allowing patients the ability to easily access their images would be the first step towards making that possible.
Patients who actively participate are more likely to be healthier
In many circumstances, making the best decision for a patient is a very individual process, specific to the preferences and lfiestyle of the patient. Patients who take an active role in the decision making process are less likely to experience a medical error and, in the event of emergency situations, have immediate access to information that could mean the difference between life and death.
Engaged patients cost less
Providing patients with access to their medical images can eliminate the costs associated with duplicate images and speed the diagnosis process, saving valuable time and resources. Those patients who are empowered with their images are also more likely to pick less expensive treatment options and have fewer readmissions.
It is now easier than ever to give your patients the tools to become empowered
Ultimately, providing patients with their medical images is the next step in patient-centered care, of making sure that the actions of the medical care provider are oriented towards and focused on the needs of the patient. Improving communication, ease of accessibility and the sustainability of resources, in addition to protecting patients in the event of disastrous situations, are just some of the benefits that can be wrought through providing patients with their medical images.
To watch Jan Oldenburg, Senior Manager at EY, discuss in more detail what patients want from personal health technologies to help them in their healthcare journey, watch this video clip of her speech at HIMSS15: