Cultivating Global Expertise


Understanding International Medical Licensure for Online Second Opinions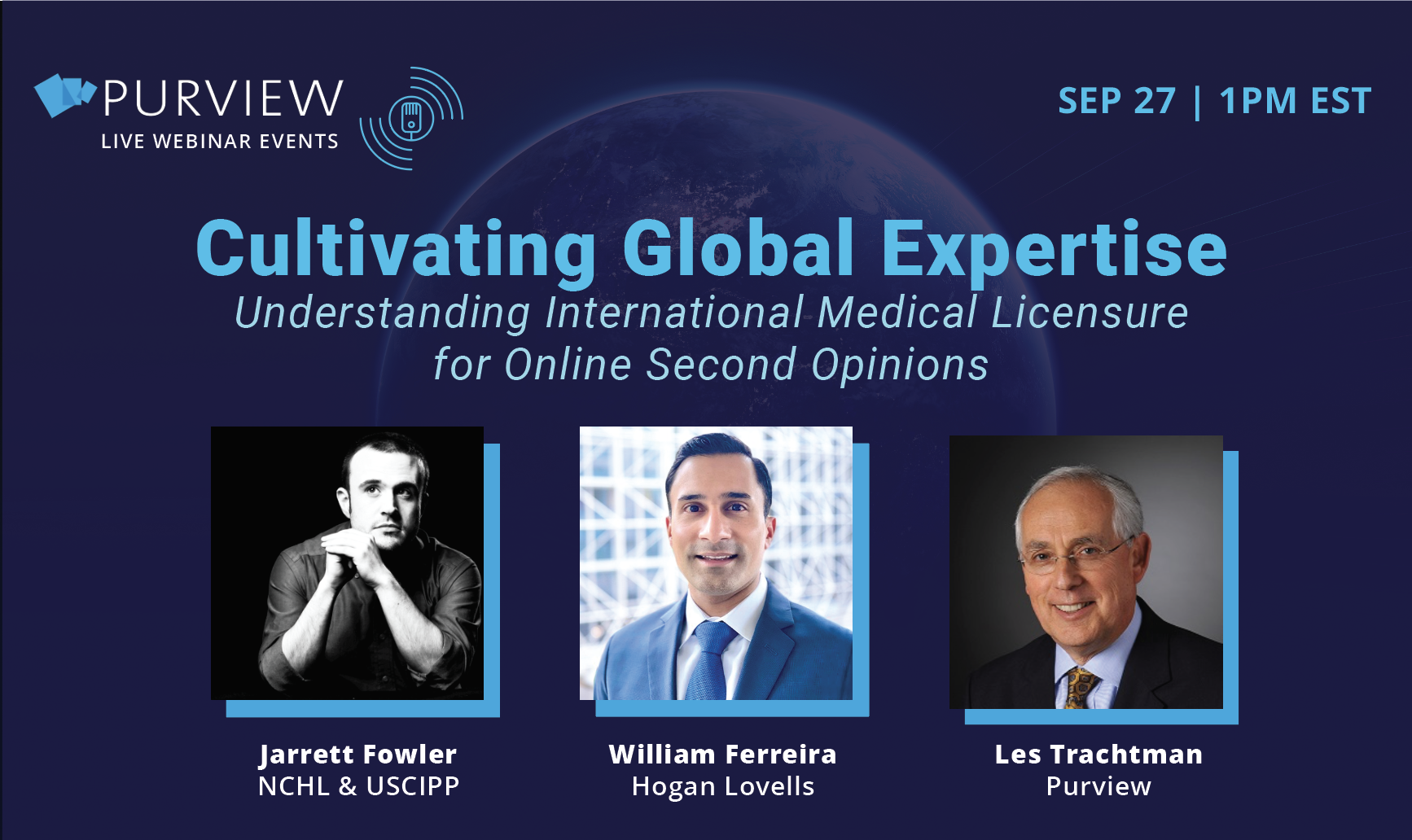 Join Us! Wednesday, September 27th, @1pm Eastern
Countries and regions across the world each regulate the practice of medicine within their borders differently. Providers who understand how to navigate compliance of the patient's home country can expand their global footprint, helping more patients gain access to the medical expertise they need. Organizations like the National Center for Healthcare Leadership (NCHL) - sponsor of the U.S. Cooperative for International Patient Programs (USCIPP), Hogan Lovells and Purview, stay on top of these trends, enabling Hospitals to focus on what they do best.
Hear from panelists, Jarrett Fowler, Senior Director of Strategic and International Initiatives with the NCHL and USCIPP, William Ferreira, Partner at Hogan Lovells, and Les Trachtman, CEO of Purview, on what you should be thinking about when it comes to international licensure to facilitate international second opinions.
Already have questions? Submit ahead of the webinar here.