It is with sadness that we acknowledge the passing of Michael "Mike" Shane, a Purview supporter, investor and friend. Shane died Sunday, April 28, 2019 after a year-long battle with cholangiocarcinoma, a rare type of liver cancer.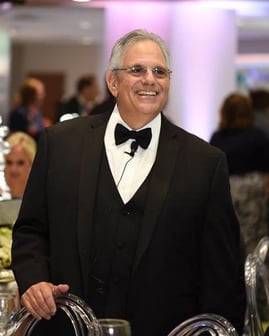 "Mike was way too young and vibrant to leave us so soon," said Purview Managing Director Les Trachtman. "He was a good friend who was generous with his time, his resources and his heart."
Shane was a
prominent businessman
, philanthropist and public servant in his hometown of Dayton, OH. He successfully co-founded Cables to Go in 1984, which sold in 2014 after growing to earn more than $150 million in annual revenue with over 1,000 employees.
He actively served his community through countless charitable organizations. He directed the Dayton's Feast of Giving for almost a decade and served on several boards including the Dayton's Children's Hospital and the American Heart Association. As his family wrote on his blog, "But more than that, he believed in helping people. He helped people one on one, often without them knowing."
To honor Shane, Purview is establishing its internship program as the Mike Shane Student Internship. This program will focus on highlighting the values and characteristics that Shane exemplified throughout his too-short but full and vibrant life: entrepreneurship, generosity and mentorship. We will invest in young adults, our future entrepreneurs, in honor of Shane's wonderful legacy as an excellent, kind, generous and passionate leader.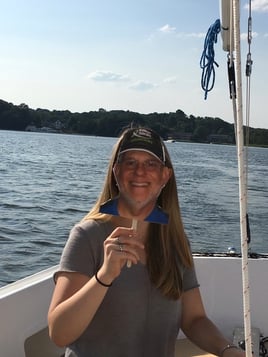 Last summer, we "brought Mike with us" for our Wednesday night Purview Sailboat Races and sent him this photo to lift his spirits while he was going through chemo treatments. This year, we'll bring him with us again, in spirit, remembering his exuberance for life and passion for building businesses with people at the core.
"Mike was a great supporter of Purview and believed in us and our mission," said Josh DeBartolo, the President of Business Operations at Purview. "His legacy will live on through us as we strive to improve medical outcomes for patients in similar situations."
In Shane's memory, the Purview team is creating a patient care fund, the Mike Shane Memorial Fund, to help those facing similar diagnoses who may not have the resources available to them to get a second opinion or the care that they need.
Together we send our love and prayers to Shane's family and remember him as an excellent friend, mentor and supporter of the Purview team.