About the Fund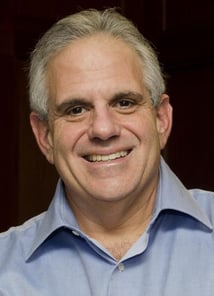 We believe every person should have access to a second opinion when facing a life-threatening diagnosis. We established the Mike Shane Memorial Fund to help patients access a second opinion when they might not be able to afford it.
We're teaming up with Memorial Sloan Kettering Cancer Center, a leading cancer treatment and second opinion provider, who has agreed to provide a remote second opinion consultation to grant recipients of the Mike Shane Memorial Fund. Qualifying patients may apply for this grant to cover a second opinion on their initial cholangiocarcinoma (bile duct cancer) diagnosis. We're starting out by supporting patients facing this specific rare disease in memory of Mike Shane, a longtime friend and passionate supporter of our mission.
Mike required a second opinion when facing cholangiocarcinoma, a rare liver cancer that eventually took his life. He was fortunate enough to have the resources to seek additional expertise which extended his time and quality of life. But we know that this isn't the case for everyone. In Mike's memory, we want to help others obtain an expert medical opinion.
Why Second Opinions?
A study from Mayo Clinic revealed that 88% of original diagnoses they reviewed were incorrect or incomplete. Now, more than ever, patients are seeking an expert opinion on their medical diagnosis before embarking on a treatment plan. In many cases, getting this second opinion can identify alternatives to invasive procedures or find difficult to diagnose conditions that can change the course of treatment. As part of our mission to improve medical outcomes, we want to help those facing a critical diagnosis receive an expert opinion that could change their life.
100% of donated funds will be used to support the grants
Thanks to Our Partners:
Memorial Sloan Kettering Cancer Hospital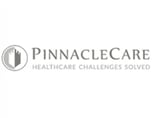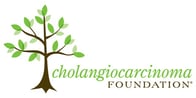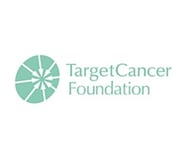 Notes from Mike's Community
"Mike had an uncanny sense of how to tackle most any situation. He was always there when you needed him and was generous with his time and resources. He was a good friend and a trusted advisor. When Mike got sick, he tried to raise awareness of his disease so that others would benefit. His open and honest posts about his condition and its impact were an important education for all who were willing to listen. The Mike Shane Memorial Fund is Purview's way of extending the impact of Mike's efforts to others similarly afflicted."

- Les Trachtman
"Mike was a passionate and giving individual who cared deeply about his family, his friends and colleagues, his community and those around him. As a friend and colleague, Mike had a tremendous positive influence on me personally. His constant drive to challenge the status quo while raising the bar helped me and others around him push ourselves beyond our comfort zone and achieve more than we ever thought we could. Although Mike occasionally used his sarcasm and humor to drive his point across, underneath his sometimes-abrupt exterior was a caring heart of gold. This fund is the perfect complement to recognizing Mike's legacy."
- Deepak Hathiramani
"Mike always made the people around him feel important and valued. One of my earliest memories of Mike was when he got our families Backstreet Boy tickets to my first concert. It was very hard to get tickets, but he didn't give up because he knew his family wanted to see the concert. Throughout my life, Mike was there for me and my family. From Dayton Flyers basketball, introducing me to the workforce by giving me the opportunity to intern at C2G (Cables 2 Go) and writing me a letter of recommendation to get into college, Mike was a part of many milestones in my life, as well as my family's. We miss him every day."
- Amy Friedman
~
To share your memories of Mike or the reason you're donating to the Mike Shane Memorial Fund, send your note to mikeshanefund@purview.net