How to use Purview's Teleradiology Solution to Work Remotely During COVID19
Last month we created a free medical image sharing service to to mitigate the risk of exposure through direct contact or handling CDs, and to reduce the burden on an already overwhelmed healthcare system. Now, we've made the decision to offer our full teleradiology solution to providers during this crisis.
Fill out the form to the right to watch the recording of last week's 15-minute webinar, or read more on our solution page.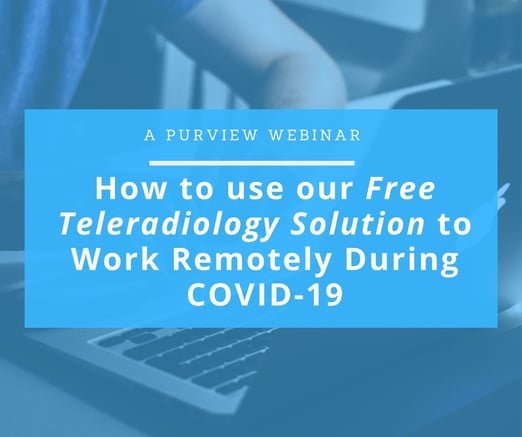 If you have any questions or want to learn more, our sales team is ready to talk to you! Contact us at sales@purview.net.