How to Grow Your Practice with a Second Opinion Portal
Watch this webinar to learn how to maximize the impact of resources you already have by offering remote second opinion services. There are different ways to do this, and a few things to keep in mind. Purview specializes in helping practices make this idea a reality so we're sharing some of our insight with you.
Topics we'll cover:
Common business hurdles for healthcare practices
Expanding beyond your geographic market
How to increase growth with minimal costs
Meeting patient demand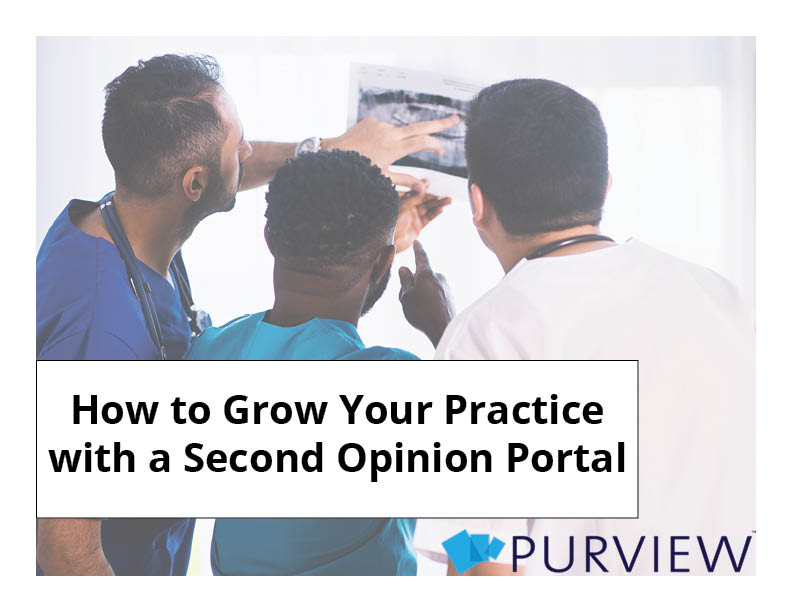 How do you grow your practice or hospital's revenue without massive costs?

What do you do when you've maxed out your current revenue sources?

Fill out the form to watch Purview's webinar and learn more.