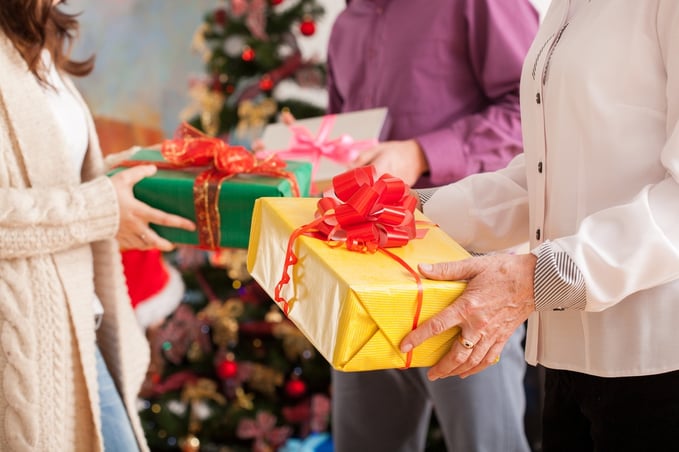 The holidays are a time of rest and relaxation. They are moments to create extra special memories with friends and family which will last forever...but what if they are tainted? What if your holiday takes an unexpected turn for the worst? Accidents happen, and they certainly don't go along with what is convenient for you. So instead of risking not having your records and your family's medical records handy in case of an emergency, this holiday season invest in your family's health.
Accidents Happen
Most of us know someone who has gone on vacation and come back with some sort of injury: recreational or accidental. It's incredibly frustrating to be in a hotel bed when you are not well. However, what is worse is that uneasy feeling you get when you go to a new hospital that isn't what you are used to and get the sense that you aren't getting the answers you want. The unknown is terrifying and uncomfortable. It's in our human nature to want to have a sense of control over our lives. Yet, when the doctor isn't able to provide the information you seek because they only have the blood test or scans that were just taken at the patient's intake - well, you can't blame them.
While it may feel like in your healthcare you don't have control - it's not true. That is something that at Purview we are striven to prove. We are a patient driven company that cares about medical outcomes and ensuring that we do our best to enable the most optimal outcomes possible with our technology. Which is why we created PiX, a patient portal that is capable of being your virtual healthcare wallet on the go.
Taking Control Is Easy
With PiX, you upload all of your records and medical images provided by any and all doctor visits. These images are then available for you to share with other physicians as needed. Therefore, if you ever do find yourself in a situation where you turn ill during your beach vacay, or your son breaks his arm during your ski trip - PiX has you covered. In this situation, you can show the physician treating you your previous records and images. So, if you have a pre-existing health condition, this is really useful for your physician to ensure that they are giving you treatment in line with what you are already receiving at home. Likewise, since you have PiX you have the ability to get those blood results or medical imaging scans from this visit and have them immediately available to send to your doctor back home. You never have to worry about when or if your records will be sent over. With PiX, you take the power in your healthcare, and that's as it should be.
Final Thought
You shouldn't have to worry about "what if" scenarios during the holidays. You should be able to rest assured that wherever you decide to take your family to create memories that you have a strategy in place to ensure the best healthcare treatment possible should an emergency arise. With PiX you can upload and share your medical images and records with the emergency room physician at your favorite holiday spot, and then in turn send those new records to your general physician or specialist back home...all in a single click. Never worry about whether or not your scans, tests, and records will make it to your general practitioner again. In one click, you can take control of your healthcare management.