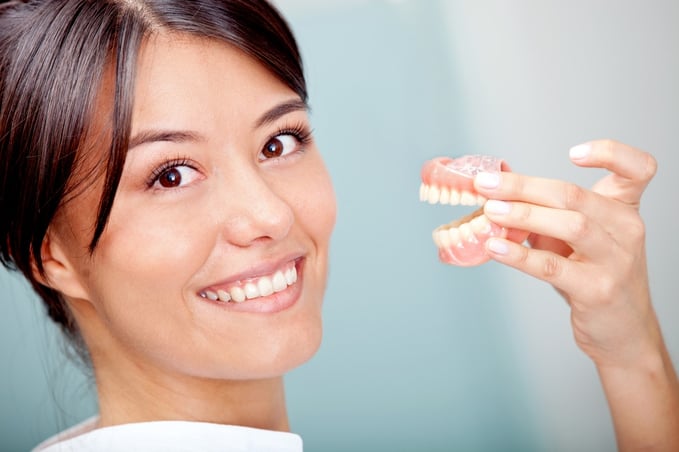 Ever wish you could have easy access to your dental records? The X-rays that were taken when you were five years old? That chipped tooth from when you took a hard tackle during your championship game in your senior year of high school? They might seem like trivial matters at the time, but down the road we all have a tendency to say "what if?". What if I had the ability to manage my dental records or my child's records at any time? If you have ever moved or had dental issues as an adult, these thoughts are not foreign. While back in the day, you would have no choice but to hunt down your previous dentists, today you can carry your records in a secure dental records wallet, or patient portal. Here's how...
Step One: Register
If you have ever moved or ended up having dental issues as an adult, you are well versed with the frustration of having to find and pester your former dentists to send over your records. A patient portal takes the frustration out of the equation. With a patient portal, you can manage your dental records with a single click. So what's step one? Sign up for a patient portal. We suggest PiX. To sign up visit https://www.pixcloud.io.
Step Two: Upload Records
Did you know that you can actually ask your dentist for your X-rays during your visit? That's right, you have the full ability to request your records. Your dentist will either provide you with the dental images via a CD onto which the images have been burned, or an electronic file. As you have already downloaded PiX, just drag and drop the images you want to house in PiX.
Step Three: Manage
Once your images are uploaded into PiX, you have the ability to store your images for when you have the need to share them with a dentist, or specialist. In this case, you can treat your PiX account like that of an iOS or Android Wallet - meaning that you can continue to add and store as many records as you would like. However, if you do find yourself in the position where you need to share your dental records, just click share and type in your dentist's name.
Don't need to share your images any longer? In one click you can stop sharing images. It's really that simple, and in fact the benefits to using such a platform are numerous. Sure, you get to store all of you records, manage them, and have immediate access to them anytime, anywhere - but there is more. In cases of emergency, you can immediately share your records with your specialist. So, instead of waiting for weeks for your records to be delivered, you share share them in one click.
Final Thought
It all comes down to convenience. Tracking down your records can be frustrating and expensive. PiX, a patient portal provides an alternative. With PiX, you can manage your records and those of your children and loved ones. It's a disaster proof option. Your dentist's practice could be entirely destroyed by a natural or manmade disaster and you would still retain access to your dental images. Going to the dentist doesn't have to be painful; PiX can help alleviate the frustration by giving you the ability to take charge of your dental records.