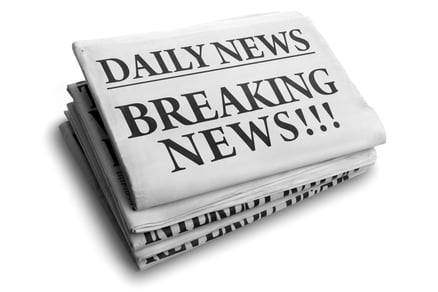 Last week, Hollywood Presbyterian Hospital in Los Angeles, California US was held hostage for over a week by hackers who infiltrated their hospital computers. In the US, you are likely familiar with HIPAA as well as HITECH and what is required to maintain the privacy of your patients' information. But did you realize that what happened in Los Angeles was not just a business catastrophe but also could be an egregious HIPAA violation?
The failure to maintain effective, accessible backups in the event of an interruption of IT services is a violation of US healthcare law. This is not optional! You must maintain a current and continually available copy of patient data. If you maintain a backup but it has never been tested, you are at fault. If you maintain a backup but it is not available, you are at fault. If your backup data is not current, you are at fault. If you forgot to create your backup, you are at fault.
Failing to comply with this standard can cause more than just the interruption of service and havoc, as it did in Los Angeles. It can also mean tens of thousands of dollars in fines.
The most foolproof method to backup critical personal health information (PHI) is the cloud. Having a cloud backup of your medical information enables you retrieve your data anytime, anywhere, on any computer. Cloud storage is typically created in parallel and concurrent with the original archive of your data. Once it is setup, it just happens. It does not have to be a process that someone needs to remember to be run.
Cloud storage is not just available when your primary storage is damaged. It also enables you access to this critical data when your IT system is held hostage like your health care colleagues in Los Angeles. Since cloud stored data can be retrieved using any browser, or in many cases a tablet or a smart phone, this information is available even if all your internal systems cease to operate.
We are not suggesting that cloud storage could have solved the entire situation in Los Angeles. However, they would have been in a much better posture had they known that all of their critical data was safely stored off-site in a location that was accessible during their crisis.
Purview is in the business of enabling access to patient medical information in the cloud. Our innovative and cost effective process can keep you operating in the event of an interruption in IT services within your provider organization or in the event of a failure of your primary storage.
Contact us for a free quote on how we can quickly and easily help you avoid becoming the next news story.